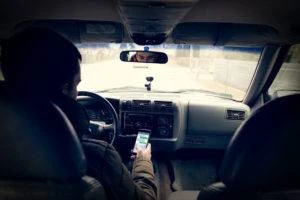 If the reckless behavior of another driver caused your car accident in White Plains, you may have the basis of a personal injury claim. A White Plains reckless driving accident lawyer from Morelli Law Firm may be able to help you identify the responsible party and pursue them for compensation via an insurance claim or personal injury lawsuit.
The recoverable damages in a reckless driving case may include your medical bills, lost wages, pain and suffering, and more.
For a free consultation on your case with a member of our team, contact Morelli Law Firm at (212) 751-9800 today. We may be able to handle your reckless driving case on a contingency-fee-basis with no up-front payments required.
Reckless Driving in New York
The New York Vehicle and Traffic Law §1212 defines reckless driving as using a motor vehicle in a way that unreasonably:
Endangers other road users
Interferes with the correct use of a roadway
Accordingly, the following actions may be considered reckless driving:
Tailgating
Improper lane changes and cutting other drivers off
Failure to yield the right of way
Disregarding signs or signals
Failure to signal
Exceeding the posted speed limit
And more
Although reckless driving is a misdemeanor in New York, you may be able to pursue compensation from the responsible party via a personal injury lawsuit regardless of any criminal charges they face.
Working with Morelli Law Firm on Your Case
If you were recently injured in a car accident, it may be difficult to determine which actions to take and in what order while simultaneously concentrating on recovering from your injuries. When you work with a White Plains reckless driving accident lawyer from Morelli Law Firm, we can handle the legal work in your case while you focus on healing.
In general, our services may include:
Handling all communications, deadlines, and legal paperwork in your case
Investigating your accident and collecting evidence both the responsible party's liability and the value of your damages
Negotiating for a settlement offer that reflects the value of your damages from the responsible party's insurance company
Bring your reckless driving case to trial, if necessary
Keeping you informed of the progress of your case, answering your questions, and providing you with legal advice
For a case review with a member of our team, call Morelli Law Firm today at (212) 751-9800.
Evidence of Liability in a Car Accident Case
As the Morelli Law Firm investigates your accident, we can collect evidence of the responsible party's liability. This may include:
Official crash report
Medical records
Witness statements
Pictures of your injuries
Pictures of your vehicle
Any video footage we are able to obtain of the crash
Testimony from accident reconstruction experts
And more
If you have any evidence such as this after your crash, we encourage you to retain it.
Car Accident Injuries
It is important to receive medical treatment soon after your car accident. Even if you believe your injuries are relatively minor, you could have:
Injuries with subtle, delayed, or hidden symptoms
Injuries that do not improve on their own over time without treatment
Possible car accident injuries may include:
Whiplash
Traumatic brain injury (TBI)
Soft tissue damage
Internal bleeding
Organ damage
Burns, cuts, or scrapes
Broken bones
Airbag impact injuries
In addition to providing you with treatment, seeing a doctor soon after your crash may support your personal injury case by creating a link in your medical record between your accident and your injuries.
Potentially Recoverable Damages and Evidence of their Value
Injuries of any severity you sustain in a car accident may incur medical expenses and other related costs. Your medical care, the time you are unable to work due to your injuries, and the cost to replace or repair your damaged vehicle are some of the economic damages that you may be able to recover with a personal injury compensation claim.
To demonstrate the potential value of your economic damages, our team may request the following documents:
Medical records and bills
Employment records
Salary history and check stubs
You may also be able to recover compensation for your future or non-economic damages, such as:
The estimated future costs of your medical care
Upcoming income loss
Pain and suffering
Physical disability or disfigurement
Mental or emotional anguish
And more
Morelli Law Firm can also help you determine the potential value of the non-economic portions of your compensation claim when we represent you.
Working to Resolve Your Claim
After we compile the evidence in your case, Morelli Law Firm can file an insurance claim and attempt to reach an out-of-court settlement with the responsible party's insurance company.
If the at-fault party's insurer refuses to make you a fair offer, Morelli Law Firm can take your case to trial.
When it comes to personal injury lawsuits in New York, New York Civil Practice Law and Rules (CVP) §214 imposes a general three-year statute of limitations. The clock starts ticking on the date of the accident. If you wait too long and try to file a lawsuit after your statute of limitations expires, it may be dismissed.
If you think you may take legal action for your injuries, Morelli Law Firm encourages you to contact as soon as possible.
Call Morelli Law Firm Today
A White Plains reckless driving accident lawyer from Morelli Law Firm may be able to manage all aspects of your case while you dedicate your time to recovering from your injuries.
Our firm represents clients on a contingency-fee-basis, meaning we do not collect attorney fees unless and until our clients win their case and recover a payout via a settlement offer or court award.
To discuss your accident, your injuries, and your legal options in a free consultation with a member of our team, call Morelli Law Firm today at (212) 751-9800.