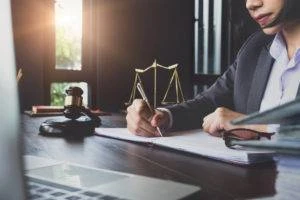 When you get into a car crash, the injuries you sustain can change your life forever. Not to mention the financial burden they may impose on you. By working with a passionate Carbondale, IL, car accident attorney, you can recover the compensation you need to pay your accident expenses and recover from injuries.
Our car accident lawyers at Morelli Law Firm are dedicated to getting you the justice and compensation you need. When you need a lawyer that can build a strong case, we're here for you.
What Types of Injuries Qualify for a Car Accident Case?
A car accident can leave you with various injuries, some of which may take a lifetime to recover from. Some of the most common car accident injuries that we've dealt with include:
Broken bones
Spinal cord injuries
Lacerations
Burns
Internal bleeding
Traumatic brain injury
The injuries that we've listed above are only a handful of injuries that happen in a car accident. If you want to ensure that your injury qualifies for a case, a car accident lawyer in Carbondale, IL, can give you a free case evaluation.
In our free case evaluation, we'll review your injury and determine if you qualify for a case. If you do, we'll start working together to build your case. During the case evaluation, you can ask any questions that you may have about your case.
What Is the Deadline to File a Car Accident Claim in Carbondale?
The state of Illinois gives you two years from the day the accident occurred to file a car accident claim. However, you should submit your claim as soon as you can to maximize the amount of compensation you receive. As time goes on, your case's value may decrease, preventing you from getting the most compensation possible.
While the statute of limitations says that you have two years to file, this is not always true to the law text. Depending on the details of your accident, injuries, and overall situation, you may have more or less time to file. When you meet with one of our car accident lawyers in Carbondale, IL, we can tell you exactly how long you have to file your claim.
If you wait too long to file your car accident claim and the statute of limitations expires, you will not be able to collect any form of compensation. This is why it's crucial that you know when your deadline to file is.
What Damages Can You Recover After a Carbondale Car Accident?
After a car accident, you may be stressed about how to recover from your injuries and stay out of medical debt at the same time. But don't worry; our attorneys are here to help. When we take on your case, you may be able to recover damages such as:
Loss of quality of life
Property damage and replacement
Loss of income
Current and future medical expenses
Loss of earning capacity
Pain and suffering
Loss of consortium
Our car accident lawyers are determined to help you recover all the damages you qualify for. And if the negligent parties in your case try to hide any damages you could recover, we'll be sure to identify them and do everything possible to help you receive them.
How a Car Crash Attorney from Our Firm Can Help Your Case
Our car accident attorneys can benefit your case in many ways after you've suffered injuries.
One of the ways a lawyer from our law firm can help is to negotiate with your insurance company as well as the other driver's. Insurance companies rarely want to pay what you actually deserve. A lawyer can defend against the claims adjusters' tactics and ensure you get the settlement you need.
Another advantage of hiring one of our car accident attorneys is that we have years of experience taking on car accident cases and winning. We've looked at a lot of cases in our careers, so we'll be able to tell you how much your specific case is worth instead of giving you a generic estimate.
When you need to build a strong case, you should have strong evidence, and that's our lawyers' specialty. We put in extra effort when we gather relevant evidence for your case so we can get you the compensation you deserve.
Call Our Car Accident Lawyers At Morelli Law Firm to Get Started With Your Case
If you were injured in a car accident and suffered severe injuries, our car accident attorneys at Morelli Law Firm are ready to help you. We'll fight for your rights to compensation and defend you against anyone who tries to devalue your case.
If you're ready to get started on your case with a qualified car accident attorney in Carbondale, IL, we're waiting to hear from you. To start your free case evaluation, call us or fill out the form on our website.