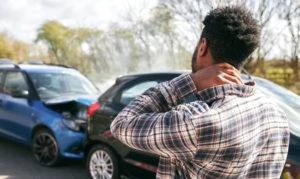 If you or someone you love was injured due to another party's negligence, you might have the option to file a personal injury lawsuit against the at-fault party. Your potential personal injury case may qualify if it was caused by negligence, and you can prove that:
The at-fault party owed you a duty of care
The at-fault party breached this duty of care
The at-fault party's breach caused your injuries
Your injuries had a financial impact on you
Personal Injury Lawsuits Have a Time Constraint
New York Civil Practice Law and Rules (CVP) §214 generally limits you to three years from the date of your accident to file a personal injury lawsuit in New York.
For wrongful death lawsuits, the general statute of limitations is two years, under New York Estates, Powers & Trusts (EPT) §5-4.1. For medical malpractice lawsuits, the statute of limitations is two years and six months, per CVP §214-A.
If you wait too long and allow the deadline in your case to pass, a court may dismiss your lawsuit. You may lose your opportunity to compel compensation from the at-fault party, even if you have strong evidence of their negligence.
While these time constraints are valid in most cases, there are special circumstances that can dramatically shorten the amount of time you have to file a lawsuit. By hiring an experienced New York personal injury lawyer, you can ensure that you file on time and don't miss out on your chance to recover vital compensation.
Understanding the Personal Injury Lawsuit Process
If your lawsuit is filed in time to comply with the statute of limitations, you (the plaintiff) and the at-fault party (the defendant) may go to trial. To prepare for court, you or your lawyer will need to:
Gather the facts and evidence that present a full picture of the injury event
Evaluate the evidence to determine full or partial fault for the injury event
Calculate the financial value of your injuries, including physical and property damage
Assign financial liability according to the degree of contributory negligence, per CVP §1411
If you or your lawyer are not able to agree on a settlement offer with the responsible party beforehand, you can proceed to trial and argue your case before a judge or jury.
You May Resolve Your Case Without Going to Trial
Often, personal injury cases reach a resolution before going to trial. This may occur during the insurance claims process, as well.
However, you should be cautious when it comes to accepting a settlement offer. Settlements are often final and may require you to release the at-fault party of any further liability. This means that if you realize later on that your injuries have costs that were not covered in your settlement, you may not be able to request additional compensation.
Determining the true value of your claim on your own can be quite difficult. Fortunately, an experienced personal injury lawyer can properly evaluate your damages and produce evidence of their value when they represent you. This evidence may allow your lawyer to negotiate for a fair settlement offer on your behalf.
Types of Accidents That Result in Personal Injury Lawsuits
A wide range of accident types may qualify the victim to file New York personal injury insurance claims and lawsuits. These include:
These are just a few examples of possible injury claims that could result in a lawsuit. Anytime you are injured in a manner where you were not to blame for the accident, you could qualify to file a lawsuit against the responsible party.
Although you are allowed to represent yourself in an insurance claim or lawsuit, you may want to hire a personal injury lawyer to handle all the legal work, deadlines, and negotiations on your behalf. By hiring a lawyer you trust, you can feel confident that your case is being properly handled, while you focus your energy on recovering from your injuries.
Recoverable Damages in a Personal Injury Lawsuit
Depending on the nature of your accident and your injuries, the following damages may be recoverable in a personal injury claim or lawsuit:
Post-accident emergency medical treatment
Current and future accident-related medical care, medications, and therapy
Lost wages for the time when your injuries prevented you from working
Reduced earning capability
Property damage
Pain and suffering
Note that this list is far from exhaustive. Depending on the specifics of your situation, you may be able to claim compensation for several other losses as well. Additionally, if the at-fault party behaved in a manner that was grossly negligent, you may be entitled to punitive damages as well.
An alternate set of damages may be available in a wrongful death lawsuit.
Hiring a Personal Injury Lawyer Will Give You the Best Odds of Recovering Fair Compensation
Having a personal injury lawyer on your side will put you in the best position possible to recover the money you need to pay for your damages. Trying to take on an insurance company or file a lawsuit on your own will be unlikely to yield positive results.
Fortunately, hiring an attorney doesn't have to cost you a penny out-of-pocket. The Morelli Law Firm represents our clients on a contingency-fee-basis, meaning we do not collect attorney fees unless and until our clients win their case and recover compensation via a settlement offer or court award. No up-front payments are required in this arrangement.
When our attorneys do get paid, that amount comes directly from the compensation package awarded to the client as a pre-agreed-upon percentage. With this payment structure, our clients can rest easy, knowing that their attorneys will do everything in their power to secure as much money for them as possible.
Morelli Law Firm Handles Personal Injury Lawsuits
If you or someone you love was hurt by another person's negligence, you might have the basis of a personal injury lawsuit. Morelli Law Firm helps accident victims file personal injury insurance claims and lawsuits in New York, New Jersey, and Pennsylvania. We also handle wrongful death and medical malpractice lawsuits.
For a free case evaluation with a member of our team, call Morelli Law Firm at (212) 751-9800. We will discuss your case and determine whether your situation qualifies for filing a personal injury lawsuit. You can also get legal help on your side after a maritime accident with our firm.