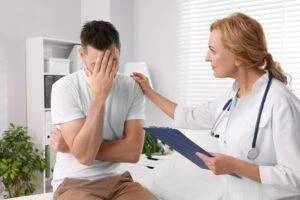 If you've recently been involved in a motorcycle collision, you could be dealing with catastrophic injuries and significant medical bills. Knowing your legal rights can help you recover compensation for your losses. Seeking the assistance of a personal injury attorney from Marion can help you get the legal advice you need to file a successful bike crash claim.
At Morelli Law, we can assess the value of your claim and pursue the damages you need to get back on your feet. A Marion motorcycle accident lawyer from our team can take on the entirety of your case, doing everything they can to recover maximum compensation for your pain, financial losses, and emotional suffering.
Types of Motorcycle Accidents Our Marion Lawyer Can Seek Justice After
We've investigated and filed claims for countless bike crashes since our firm's establishment in 1998. Our team has secured life-changing case results for motorcycle accident victims who've suffered a variety of injuries, including catastrophic injuries and permanent disabilities.
We're confident that we have the experience to file a winning claim for any type of motorcycle crash, including those that involve:
Distracted driving
Driving while texting, eating, or reaching for something in the back seat
Reckless driving
Speeding
Aggressive maneuvers
Failure to obey traffic laws
Poor road conditions
Drunk driving
Fatigued driving
And more
If you've been injured in a bike crash involving one of the above-listed factors, you'll want to work with our experienced Marion motorcycle accident lawyers. They'll help you navigate the legal process, build a strong claim on your behalf, and do everything they can to make your case successful.
A Marion Motorcycle Accident Attorney Can Collect Evidence for Your Claim
Properly documenting and preserving evidence is crucial to the success of your claim. That said, you're probably in no fit state to gather and analyze evidence, especially if you've sustained a debilitating injury. Luckily, our motorcycle accident lawyers in Marion can collect the following pieces of evidence for you:
Types of evidence that should be collected include:
Photographs of the accident scene, vehicle damage, and any visible injuries you suffered
Witness statements
The official police crash report
Medical records and expert medical opinions
Statements from accident reconstructionists
Gathering evidence is essential to determine the cause of the accident and identify the responsible party. It helps and provides objective facts that can be used to prove fault.
Without proper evidence, it becomes challenging to establish liability and convince insurance companies or courts to award fair compensation. With the right evidence, your attorney can paint a clear picture of the events leading up to the collision, strengthen your case for compensation, and improve your chances of getting the outcome you deserve.
How a Motorcycle Accident Lawyer From Marion Can Assess the Value of Your Claim
Determining how much your claim is worth will allow your lawyer to pursue the correct damages and amount of compensation on your behalf. Filing a claim without calculating how much you're owed could cause you to accept a settlement offer that doesn't meet your needs.
Our Marion motorcycle accident attorneys know how important it is that you get the compensation you need to cover all your losses and get back to your regular life. That's why we'll work hard to calculate how much you should receive from a claim. We'll base the value of your claim on the following factors:
Severity of injuries: Your attorney will work with medical professionals to evaluate the extent of your injuries, including any long-term effects or disabilities resulting from the accident, and determine how much compensation you need to manage your condition.
Financial losses: We'll refer to your medical bills, vehicle repair invoices, and other accident-related losses to determine how much compensation you're entitled to receive. We can also use your pay stubs to figure out how much you're owed for your lost wages and reduced earning capacity.
Pain and emotional suffering: Our team can also use your testimony to figure out how much compensation you should receive for the pain, physical discomfort, and emotional distress you've experienced due to the accident and your injuries.
Our Marion Motorcycle Accident Attorneys Can Fight for Your Compensation
Once our team has investigated your accident, gathered evidence, and calculated how much your claim is worth, we'll take your claim to the auto liability insurance company and demand fair payment for your pain and losses. Insurers can be stubborn to accept the serious nature of your situation and offer fair compensation.
The good news is that our attorneys are highly skilled negotiators who won't stop fighting until they've recovered a sufficient settlement. However, if a fair settlement cannot be reached, the next step may be to file a lawsuit and proceed to court. Our team can file a suit, represent you in court, and pursue a jury verdict that covers all of your losses.
Schedule a Free Consultation With a Marion Motorcycle Accident Attorney
A Marion motorcycle accident lawyer can provide understanding legal counsel and fierce representation after a bike crash. They'll take every step required to make your claim as strong and successful as it can be. Contact us today to schedule a free consultation with a skilled personal injury lawyer.
When you meet with a trusted attorney from Morelli Law for a free consultation, they'll ask you about the collision you were involved in and determine if you have grounds for a claim. If you choose to work with our firm, we'll get started on your claim ASAP and work hard to get the financial support you deserve.