From the New York Times, May 13: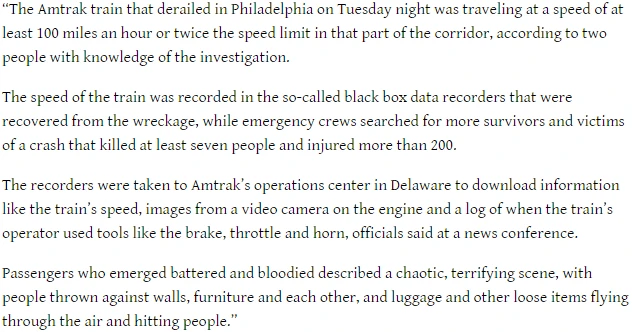 If you or someone you are close to has been injured in last night's Amtrak crash, you have the right to take legal action and to recover money damages. Call (212) 751-9800 to discuss your case with a member of our law firm, or send us a message here.
To see some of our case results in trucking, bus and catastrophic automobile accident cases, click here.