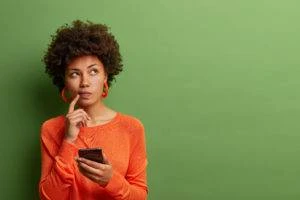 Free personal injury case consultations are meant to help you understand what rights you may be entitled to in the wake of an accident. The legalities surrounding personal injuries aren't always clear, after all. What better way to determine your best path forward is there than to run your questions by an experienced attorney?
Morelli Law Firm offers free case evaluations to victims seeking civil action in the wake of severe losses. Before you schedule an appointment with our team, though, you need to determine how you want to use your time. Determine what questions you want to ask a personal injury attorney during a free consultation to learn as much as you can about your legal options.
The Purpose of Your Free Consultation
The aftermath of a personal injury accident can leave you with more questions than answers about your best path forward. While pursuing legal action is an option for you, there's no need to commit to a lawsuit before you know what you're getting into.
This is the benefit of a free case consultation. Free consultations allow us to better understand your case while you ask us about our qualifications. These informal sessions help us get to know one another while we predict how your case may play out in civil court.
Have You Been Injured In An Accident? Contact Morelli Law
877-751-9800
Important Questions to Ask a Personal Injury Lawyer
Your free case consultation is your opportunity to learn more about our team as well as the legalities surrounding your case. With that in mind, it's important to have questions that you want to ask written down before you walk into our office.
What questions should you ask a personal injury lawyer during a free case consultation then? Some of the best include:
What Are My Rights After a Personal Injury Accident?
The rights awarded to you in the wake of a personal injury accident vary between states. There is, however, a unifying doctrine that dictates your right to identify and challenge negligence in civil court. The duty of care doctrine describes the responsibility that parties have to one another to protect one another from harm.
If one party fails to uphold the duty of care owed to another, that may constitute an instance of negligence. Both negligence and deliberate recklessness can allow you to bring your losses before a civil judge.
You can work with an attorney to determine how to prove a violated duty of care in your initial personal injury complaint. You can then identify your state's statute of limitations on personal injury cases. So long as you submit a comprehensive complaint within this deadline, a county clerk can consider bringing your losses to the attention of a judge.
Can I Pursue a Settlement?
You do not have to take a personal injury case to court if you do not want to. Instead, submitting a personal injury complaint allows you to pursue the path toward compensation that best suits your interest. In some cases, this can mean requesting a settlement instead of a civil trial.
Settlements ideally cover the same losses that a traditional personal injury trial would. Instead of having to go to court, though, you have the right to meet with a liable party on your own time. You can go to these meetings with legal support as well as an estimate of the compensation you desire.
Should I Negotiate for Compensation?
If you receive a settlement offer before you can take a personal injury claim to court, you have the right to negotiate for additional coverage. You can work with an attorney to calculate the total value of your losses and match it to any offers you've previously received.
Our team wants to help you fight for as much compensation as possible in the wake of a personal injury loss. When you connect with our team, we can both keep negotiations on track and counter the tactics that might otherwise deny you your right to comprehensive support.
How Long Can Proceedings Take?
The amount of time it takes to win compensation for a personal injury accident depends on several factors. These include:
The specific nature of your personal injury case

Whether you pursue a trial or out-of-court negotiations

The approach the defendant takes to your case
Negotiations tend to resolve more quickly than personal injury trials, but only when a defendant proves cooperative. In a similar vein, an in-and-out car accident case may resolve in six months or fewer, whereas a truck accident case may require all involved parties to discuss settlements over the course of years.
This is why it's important to go over the details of your case during a free consultation. Once we better understand the circumstances that led to your losses, we can estimate the amount of time it may take for you to receive financial support. If you partner with our team, we can then update your timeline as your case progresses through the system.
Are You Qualified to Take On My Case?
You always want to know that the attorneys you opt to work with have your best interests at heart. At Morelli Law Firm, we boast several decades of combined experience that we're ready to apply to your accident.
When you ask a firm about their qualifications, you can learn more about the years they've spent in businesses and the cases like yours that they've addressed in the past. You can even reference a firm's testimonials to determine what their relationship with previous clients was like throughout the legal process.
Don't hesitate to schedule free case consultations with multiple firms when you're considering a personal injury case. When you know what options are on the table for you, you can better connect with an attorney who can support you throughout the legal process.
Schedule a Personal Injury Case Consultation Today
The category of personal injury cases is vast. If you think you may have such a case on your hands, give our team a call. You can sit down with our personal injury lawyers and discuss the details of your possible claim. The more questions you ask a personal injury lawyer during your free consultation, the more effective your meeting with our team can be.
Morelli Law Firm offers free consultations to anyone interested in pursuing civil action against another party. For more information, you can request a case evaluation. Contact our team through our website or by calling our office, and we can put you on our calendar.