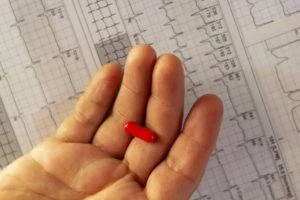 We know that most pharmaceutical drugs are safe to use, but there are some that end up causing us harm. If you feel a drug injured you and the drug was defective, you may be able to get compensation. The way to find out is to contact our defective drugs attorneys in Long Island.
Morelli Law Firm may be able to assist you with pursuing compensation against any company responsible for the harm you've experienced. Your case could also become evidence that can help others from getting harmed by a defective drug.
Damages You Could Receive From Your Case
Under New York law, if you're injured by a drug, you may be entitled to compensation. The way to get that is through an insurance claim or a lawsuit. Should you win your case, the responsible parties will pay for the damage you've received.
There are two major categories of damages. These are economic and non-economic damages. A short list of the most common damages we see in drug cases include:
All medical expenses related to the case
Lost wages and lost future income (disability)
Pain and suffering
Loss of consortium (should you have lost a loved one due to the drug)
Mental anguish
One task of your defective drug lawyer is to help you identify all losses and calculate their value. Once they know the true value of your case, they can move forward with pressing a claim for that amount.
How Manufacturers Become Liable
The first place to look for a defective drug is the manufacturer. Drug manufacturers have an incentive to bring their products to market as quickly as possible. This means they may try to cut corners on testing or hide certain information from regulators.
The regulators in the U.S. Food and Drug Administration require testing for side effects and adverse interactions before a product reaches the market, but they're not perfect. Some of the worst problems don't become apparent until a drug has been on the market for a year.
We can request the testing data and check disclosure statements to see if something the manufacturer knew about caused your drug injury. You may also have a completely unknown side effect. In either case, you may still be eligible for compensation.
How Soon Must I Start My Case?
In New York, the statute of limitations for any personal injury case is three years. You have three years from the date of your injury to speak with a lawyer and ask them to tell the court you have a potential case. You do not want to go past this deadline or your case will be dismissed.
That's why you should speak with a defective drugs lawyer in Long Island as soon as you think you've been injured by a drug. Morelli Law can give you guidance on what to do next to preserve your claim and get the ball rolling on gathering evidence.
You do not have to wait for all the bills to come in from your injury before approaching a lawyer. Personal injury lawyers like us offer free, no-obligation consultations. Part of this consultation is our assessment of your chances of success. You also get a chance to learn how we work and how we can help you.
How Much Compensation Could I Receive?
Every case is unique because every person is unique. The key question is how much compensation can we justify based on the evidence? We need to back up the claims we make when we demand damages.
Economic damages are easiest because there is a clear cost. We can calculate the medical bills, your lost wages, and other money you've been denied because of your case. The non-economic ones are trickier, but there are standard methods for estimating these based on your economic damages.
Should your case become part of a mass tort, be assured that the court will adjust the value of your case based on the severity of your injuries. This is one of the major differences between mass torts and class action lawsuits.
Call a Defective Drug Lawyer in Long Island Today
Don't suffer a minute more without speaking with the Morelli Law Firm. Paying for a drug injury that wasn't your fault adds insult to your injury. Let our long experience in this field help make you whole again. To get started, call us to request a case evaluation. You can also use our contact form to do the same.