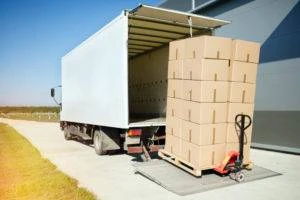 UPS is one of the biggest parcel delivery services in the United States. Their brown trucks are unmistakable. Many drivers for UPS are skilled and safe, but there is always a chance you could get into an accident with one of them, one that wasn't your fault.
If you live in North Bergen, NJ, and you've been hit by a UPS truck, you need legal advice on how to get compensation for your accident. The UPS truck accident lawyers at Morelli Law are ready to help you get it. We've secured over one billion dollars for our clients.
Damages in Your UPS Accident
When a UPS truck injures you, and it's their fault, they become liable for paying your damages. These are all the consequences of your accident that affect you negatively. They include things like:
Past, present, and future medical care related to the accident
Lost wages because you cannot work while you recover
Lost earning capacity or disability if you cannot work your previous job
Property damage repair or replacement (e.g., your vehicle)
Other costs related to your care (e.g., transportation, renovation of your home, medical gear, medication, etc.)
You can also get paid for the pain and suffering you've experienced because of your accident. This is an example of non-economic damages. Your UPS truck accident lawyer negotiates the value of these with the insurers at UPS and the company.
Calculating the true value of your damages is vital to a successful case. You deserve to get all the money you deserve, not what the insurance companies that work with UPS think you do. Hire a UPS truck accident lawyer in North Bergen, NJ to find out what your case is really worth.
Common UPS Truck Accident Types
There are some common kinds of UPS truck accidents we've seen in our practice.
Cargo shifting inside of a UPS van can change how the truck steers. As packages get delivered, a carefully loaded truck can become unbalanced and cause the driver to crash if the packages suddenly shift.
Trailer sway is a related problem. The large UPS tractor-trailers aren't always stuffed full. Shifting packages can cause a trailer to drift into another lane and cause an accident, especially when turning.
The brown UPS vans have large blind spots because of their size. If a driver isn't paying attention, or another driver ignores the signals on the van, changing lanes could cause a side collision.
All the other usual truck accident causes are also possible, like running a light, distracted driving, or driving while intoxicated. They're just more rare thanks to UPS' training. Yet many drivers are overworked because of the increase in delivery needs, and this can lead to errors.
There is also a chance that a mechanical failure causes the UPS truck to get into an accident. UPS trucks and vans are put through a grueling amount of miles. Without proper maintenance, they could cause life-threatening injuries, and we will investigate if required maintenance was done or not.
What Must Be Proven to Win My UPS Truck Accident Case?
When you speak with a UPS truck accident lawyer in North Bergen, NJ, at a consultation, they're looking for clues to see if you have a valid case. To win your case, we must answer four questions.
Did the other party have a duty of care toward you? This is automatic in vehicle accident cases. We have a responsibility for the safety of others by driving reasonably.
Was this duty breached? Did the other party make an error that put others at risk?
Did that breach of duty create an accident that caused your injuries?
Did you become damaged because of the accident?
In New Jersey, you'll probably use your PIP coverage first to cover your costs since it is a no-fault state. Even with your own insurance, these four things are necessary. If your PIP is not enough to cover your needs, you will need the help of a North Bergen UPS truck accident attorney to start a claim against UPS and the driver.
Get Help After Your UPS Truck Accident
Here are the three things you must do after your accident. First, call the police if you're well enough to do so and give a statement. Second, see a doctor for a checkup as soon as possible. Then, call Morelli Law to speak with a UPS truck accident attorney.
We can tell you if you have a case that needs to go beyond your PIP coverage into a lawsuit, and how we'll help you get the extra money you deserve after your accident. Call now to find out how much your case is really worth. You can also email us to schedule a free consultation appointment.