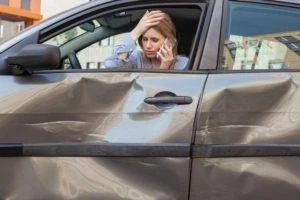 A car accident could completely derail your life. Between doctor's appointments and physical therapy, you may be unable to work and earn income. If your injuries were sustained in a side-impact collision caused by someone else's negligence, you may legally hold them responsible.
Our team at the Morelli Law Firm can assist you with your insurance claim or personal injury lawsuit. A side-impact collisions lawyer in Newark can explain your right to compensation after your accident. We offer free evaluations to assist you with your case.
You May Be Entitled to Recover Damages After Your Crash
An accident could set you back thousands of dollars, even if you have health insurance. If your injuries were preventable, you may be able to seek reimbursement from the responsible party. Each traffic accident is unique but we commonly see injured plaintiffs awarded damages for:
Medical expenses
Permanent disability
Diminished quality of life
Lost wages
Pain and suffering
Property damage
Wrongful Death Damages
If you lost a loved one in a side-impact car wreck that was caused by someone else's careless or reckless behavior, you may hold them responsible. Our team at the Morelli Law Firm can help you file a wrongful death lawsuit.
Beneficiaries of a wrongful death claim are limited to close family, such as a surviving spouse, parents, or children of the deceased. Damages you may be able to recover include:
Your loved one's accident-related medical bills
Funeral expenses
Burial or cremation
Lost wages
Loss of companionship
Punitive damages
A wrongful death attorney can review your case to determine if there are additional compensatory damages you may be entitled to. Our team will work diligently to ensure you receive the settlement your case warrants.
What to Do After a Car Accident in Newark
If you have been in a car accident in Newark, it's essential that you follow certain steps to ensure your case gets the best possible outcome. First, stay safe. Call 911 if anyone needs an ambulance or if the crash created an unsafe condition for other drivers.
File a Police Report
Next, report the accident. If police responded to the accident, they may have already filed a police accident report. This report will include details about the collision and may be used in negotiating your car accident settlement.
Exchange Information
Collect information from any other drivers involved or people who may have witnessed the crash. Be sure to collect:
Names
Phone numbers
License plate numbers
Insurance information
Be careful when you speak to the other driver. Any admission of fault, even an apology, may be used against you. Avoid trying to assign blame. Your lawyer can help you establish liability later.
Collect Evidence
Take pictures before you leave the accident scene if you can. Document:
Damage to vehicles
Bodily harm
The location where the accident took place
Road conditions
Weather
If you notice nearby security cameras that may have captured footage of the accident, make a note of this as well.
Call a Car Accident Lawyer in Newark
Reach out to a lawyer about your case as soon as possible. It's important to team up with a side-impact collisions lawyer in Newark who has experience handling car accidents. Even if you plan to file an insurance claim, you may need to also file a civil lawsuit to reach full financial recovery.
How Our Law Firm Can Assist You with Your Case
After an accident, you should be able to give your health the full attention it deserves. Trying to manage legal proceedings while attending doctor's appointments may be too much for you to handle.
When you work with our team of Newark side-impact collisions lawyers, you can rest assured that your case will be overseen by legal experts. Our law firm can:
Review your case and answer your questions
Calculate your total losses
Inform you about your legal rights and relevant state laws
Tell you what to expect in a personal injury claim
Investigate the cause of your accident and determine who is liable
Gather evidence, including police reports and eyewitness statements
Consult with medical professionals regarding your condition
File an insurance claim or civil suit on your behalf
Negotiate for an appropriate settlement for your situation
Represent you in court
Your attorney will be an invaluable source of information and support throughout the legal process. We can handle communications with insurance and keep you informed about the progress of your case. Rely on the Morelli Law Firm for your legal needs.
Can You Afford to Hire a Side-Impact Collision Attorney?
Our team understands the difficulties you may face to make ends meet if you are too injured to return to work. To assist you in this trying time, our law firm works on a contingency-fee basis. This means:
No out-of-pocket expenses
No up-front legal fees
No hourly rates
We only get paid if you are compensated for your damages. We will do everything in our power to secure a fair settlement for your case.
New Jersey Statute of Limitations
In New Jersey, the personal injury statute of limitations is two years, per N.J. Stat. § 39:6A-13. This means that you must initiate your civil suit within two years of the date of your injury. If you miss this deadline, you may be barred from taking legal action. It takes time to build a strong case so it's vital to file your injury claim as soon as possible.
Speak With Our Side-Impact Collisions Lawyers in Newark
A Newark side-impact collisions attorney from the Morelli Law Firm can handle the legal aspects of your case while you seek treatment and try to reclaim your life. Our team is well-practiced at negotiating with insurance and we understand what it takes to get the settlement you need. Call us today or fill out our online contact form to schedule a free consultation.