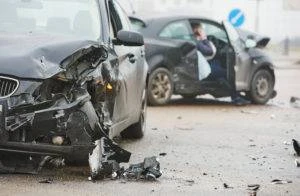 Far too often, car accidents result in severe injuries and even death. Even minor accidents can leave those involved with a strong feeling of unease that doesn't pass quickly. When an accident causes serious damage, the cost of getting your life back on track can be overwhelming.
At the Morelli Law Firm, our Newark passenger vehicle attorneys have extensive experience getting our clients fair compensation after a wreck. Whether through negotiations with your insurance company or a lawsuit filed against the at-fault party, we know what it takes to secure the money you need to recover from your injuries.
New York Is a No-Fault State
In the United States, 11 states and Puerto Rico work on a no-fault system when it comes to car accidents. New Jersey is one of those states. No-fault states don't suggest that all car accidents are blameless. Instead, they operate on the principle that blame does not matter and that all parties should simply file a compensation claim with their own insurance company.
The intent of no-fault states is to avoid overwhelming the courts with personal injury lawsuits. While no-fault states do have far fewer personal injury lawsuits than fault-based states, there are still circumstances under which accident victims are able to sue the other party after an accident.
Generally, these circumstances involve when an accident victim has suffered a severe injury that carries greater costs than their insurance policy can cover. To file a lawsuit against another driver, an accident victim must show that they have suffered a serious injury and that the other party was at fault for the accident.
What a Newark Passenger Vehicle Accident Lawyer Will Do for You
After hiring a passenger vehicle accident lawyer in Newark, one of the first steps they will take is to launch an independent investigation into the circumstances of your accident. The first goal of the inquiry will be to determine liability.
Even in a no-fault state, when you are pursuing compensation from your own insurance, showing that the other party was responsible for the accident can help get your claim approved and prevent your insurance premiums from skyrocketing.
Your lawyer or their investigative team will:
Visit the scene of the accident
Gather information
Speak with witnesses
Consult with experts
Obtain copies of the accident report and your medical records
Assess the full value of your claim and file it with your insurance company or the court (if pursuing a lawsuit)
Depending on your means of pursuing compensation, your attorney will negotiate with the insurance company or opposing counsel to attempt to reach a settlement. If taking the case to court, they will go through all the steps of the pretrial process. Finally, if a settlement can not be reached, they will represent your interests at trial.
How Much Does a Passenger Vehicle Accident Lawyer Charge?
Accident victims are often looking at significant expenses. Setting aside long-term costs, in the days following a car accident, you likely have a damaged vehicle, a stack of medical bills, and are running out of sick days from work. The last thing you need is to worry about the cost of hiring an attorney.
Hiring a lawyer can be quite expensive in many situations. Fortunately, however, when it comes to personal injury cases, things work a bit differently. Generally, personal injury lawyers work on a contingency fee basis. That means that they only get paid if they are able to successfully secure compensation for you.
When your lawyer does receive payment, it is paid out as a pre-agreed-upon percentage of your compensation package. You will never pay your personal injury attorney a single cent out-of-pocket.
With this payment structure, you can feel confident that your attorney will do everything in their power to assure that you receive the biggest compensation package possible. Typically, those who hire attorneys end up in a far better financial position once all is said and done than those who attempt to represent themselves.
Damages You May Be Eligible to Claim
After a car accident, there are several types of damages for which you may be able to claim compensation. The exact damages you can claim will depend on the specifics of your situation. Your Newark passenger vehicle accident attorney can advise you of the compensation you may be eligible to claim.
Economic Damages
Economic damages are one of three larger categories under which all specific claims are made. This category covers all the financial losses that an accident victim may suffer, including:
Medical bills
Future medical expenses
Lost wages
Lost earning potential
Property damage
Compensation for economic damages is supposed to directly offset the financial burden of your injury. The payment you receive should equal the total money you have already lost plus the money you will lose as a result of your accident.
Non-Economic Damages
Non-economic damages are the losses you suffer that can not be so easily replaced. Common non-economic damages include:
Pain and suffering
Loss of companionship
Mental anguish
There may not be a direct financial cost to these losses, but the impact they have on your quality of life is often far greater. As a result, non-economic damages tend to make up the bulk of the compensation that you will receive.
Punitive Damages
Punitive damages are only awarded in special cases. Unlike the other damages mentioned, punitive damages are not focused on the accident victim. Instead, they are all about the responsible party. Rather than compensating the victim for what they have lost, punitive damages are a way of punishing the liable party.
Punitive damages are assessed when the actions of the responsible party are determined to have been grossly negligent or carried out with criminal intent.
Statute of Limitations for Filing a Claim
In the state of New Jersey, accident victims usually have two years from the date of the accident to file a claim. Failing to file within that time frame will nullify your right to compensation. It is important to note that in certain circumstances, the time you have to file may be far shorter.
Hiring a passenger vehicle accident attorney in Newark as soon as possible after the incident can ensure that you don't miss your window.
Even if you have the full two years, it is always best to get started immediately. Delays can result in evidence becoming lost or corrupted. Additionally, any witness testimony that you may rely upon will become far less reliable over time.
Choosing a Passenger Vehicle Accident Lawyer in Newark
When dealing with the financial burden of a car accident injury, it is important to hire a lawyer you can trust to ensure you get the compensation you need. At the Morelli Law Firm, our team of car accident lawyers has a proven track record of getting our clients a fair value for their claims.
Give us a call or fill out our online contact form to schedule a free, no-obligation case review today. A passenger vehicle accident attorney in Newark on our legal team will look over your case and advise you of all your options for pursuing compensation.