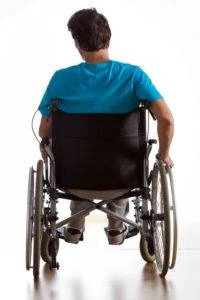 You may be wondering what to do next if you've been in a car accident with a dump truck in Clifton, NJ. What you should be focused on is your recovery, but chances are you're worried about the mounting medical bills and other costs. How will you pay them? Where do you even start?
Morelli Law Firm has built a reputation of successfully representing victims of truck accidents, and we understand how challenging it may be to get back on your feet, physically and financially.
Accident victims are aggressively represented by the attorneys at Morelli Law Firm. We have helped many individuals avoid being exploited by insurance firms and have recovered over $1 billion on their behalf. Learn more about what we may be able to do for you.
Clifton Personal Injury Attorneys Can Help With Your Dump Truck Accident Claim
The hardships you may experience after being injured in an accident with a dump truck can be extremely difficult. To best protect your ability to collect compensation, you should try to avoid taking on uncooperative insurance adjusters, municipal agencies, or construction companies by yourself.
The stakes can be very high in construction truck accident claims, and you are likely to encounter multiple insurers, adjusters, and opposing attorneys. We can defend your rights and aren't afraid to take on the in-house counsel of big businesses or government agencies.
Our team has successfully taken on these organizations time and time again, resulting in substantial compensation for the victims of accidents. If you or a loved one has been injured in an accident involving a dump truck, garbage truck, or construction vehicle, we may be able to help maximize your claim.
Typical Dump Truck Crash Injuries
As personal injury accident attorneys in Clifton, we have witnessed numerous victims of dump truck accidents sustain severe injuries. Frequently, these injuries are serious and can be catastrophic. Some of the injuries may include:
Muscle sprains or strains

Fractured bones

Ligament damage

Neck injuries

Internal organ injuries

Cuts and lacerations
The entire degree of your injuries might not become apparent to you for several months. Because of this, it is imperative that you do not accept the first settlement offer you receive. You may discover long after taking the money that you require surgery that the settlement offer does not cover.
Accepting the first offer of a settlement check may leave you to pay tens of thousands of dollars out of pocket. A Clifton dump truck accident lawyer can help you to evaluate the damages and any settlement offers that are made. You can protect your rights and your interests with help from a Clifton dump truck accident attorney.
What Compensation Can I Get for a Clifton Dump Truck Accident?
The truth is no one can promise you a specific compensation figure. Every person's situation is different. However, one thing is true for all cases: you should be made whole if the dump truck driver was at fault in the accident.
How much money that will take depends on your circumstances. By consulting with an attorney, we can start to work on an estimate.
Some of the things you may receive compensation for include:
Payment of medical bills and ongoing cost of medical treatment

Reimbursement for property damage

Pain and suffering

Recovery of lost income and future loss of income

Punitive damages in some cases
Helping the Victims of Dump Truck Accidents
Our law office offers services that can make dealing with insurance claims and legal problems less of a burden while you concentrate on getting well. All of our services work together to ensure your case is resolved favorably.
Some of the services our firm will provide include:
Obtain any and all evidence

Learn what led to the accident by conducting an investigation

Evaluate all losses and damages, financial and otherwise

Learn what led to the accident by conducting an investigation

Complete and submit insurance documentation and legal paperwork

Track down the responsible parties and identify who is at fault

Manage communications and discussions with insurers

Prepare a legal case and argue on your behalf if necessary
The trauma of a truck accident injury can make it difficult to think clearly about any of these factors. You could lose your chance of getting compensation if you don't file the necessary paperwork in time. These risks can be prevented by working with a dump truck accident lawyer in Clifton, NJ.
How Long After a Dump Truck Accident Can I File a Claim?
If you were injured or had property damaged in a dump truck accident in New Jersey, you have two years from the date of the accident to file a claim for damages in most cases. There are exceptions to this rule, so it's best to talk to an attorney about your specific claim.
The court will have grounds to dismiss your case permanently without even looking at the merits of your claim if the statute of limitations period has expired. A dump truck accident attorney in Clifton, NJ, can manage these deadlines and ensure that you do not lose your right to file a claim.
A Clifton Dump Truck Accident Lawyer Can Help You Get Your Life Back
Any type of accident may utterly upend your life, but a disaster involving a huge vehicle like a dump truck can be especially devastating. When filing a claim, many people simply accept whatever compensation an insurance provider grants them.
They were unaware that they could have received a larger settlement or award with the assistance of a personal injury lawyer. There is no reason to delay getting the legal representation you need.
The sooner you choose an attorney to handle your case, the sooner we can begin fighting for the highest potential compensation. We have assisted countless injury victims in reclaiming their lives. Contact us today and let the attorneys of Morelli Law Firm put our knowledge and expertise to work for you.