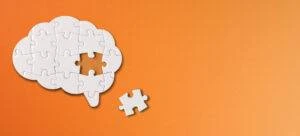 Dealing with a brain injury is challenging. It affects not only the victim but their family as well. In such trying times, having a New York personal injury lawyer by your side is crucial. They guide you through the legal maze, ensuring you understand your rights and options.
Morelli Law is here to help. We know the ins and outs of brain injury lawsuits and are ready to fight for your rights. This article serves as your guide, helping you grasp the challenges faced in brain injury lawsuits and showing you the way forward.
Navigating the Hurdles: Challenges in Brain Injury Lawsuits
When trying to sue over a brain injury, you're likely to face stiff opposition from insurance companies and negligent parties looking to shell out as little as possible, so you'll need to be prepared. There are three main hurdles we see.
Proving Liability
One of the biggest challenges is proving who is at fault. Brain injuries can happen in many ways. It could be a car crash, a fall, or a sports accident. We need to show that someone else's negligence caused your injury.
Demonstrating the Extent of the Injury
Brain injuries are complex. They can affect your physical abilities, your emotions, and your thinking. We work with medical experts to show how the injury has impacted your life.
Overcoming Insurance Company Tactics
Insurance companies often try to minimize payouts. They might question the severity of your injury or argue that it was pre-existing. We know their tactics, and we fight to make sure they don't get away with it.
Legal Support: How a Lawyer Can Assist You
Once we take your case, we go right to work for you. Here's a breakdown of what you can expect.
In-Depth Case Evaluation
When you bring your brain injury case to us, the first thing we do is conduct a thorough evaluation. We delve into the details, scrutinizing every aspect of your situation. We identify the responsible parties and assess the full extent of the damages you've suffered. We can tell you if you have a valid brain injury claim and what the next steps are.
This meticulous approach lays a solid groundwork for your lawsuit, ensuring we miss nothing.
Comprehensive Evidence Gathering
Once we have a clear understanding of your case, we move on to collecting evidence. This is a critical step where we leave no stone unturned.
We obtain all relevant medical records, showcasing the severity of your brain injury.

We interview witnesses who were present at the time of the incident.

We consult with top medical professionals to gain insights into your condition. Our objective is clear – to compile a robust case that stands strong, even under the toughest scrutiny.
Relentless Advocacy and Negotiation
Armed with evidence, we shift into high gear to fight for your rights. We engage with the insurance companies, fully prepared to counter their tactics. We work to rule out any suggestions of pre-existing conditions before a brain injury that they might use to diminish your claim.
Through shrewd negotiation, we strive to secure a fair settlement. However, if the insurance company fails to offer what you deserve, we are ready and willing to take your case to court. We stand firm in our commitment to getting you the compensation you need and deserve.
Compensation in Brain Injury Cases
Compensation varies from case to case. Victims might receive money for medical bills, lost wages, and pain and suffering. We aim to get you compensation for every way the injury has affected your life.
Economic damages cover tangible losses. This includes medical bills, lost wages, and property damage. We collect receipts, bills, and statements to calculate the full amount.
Non-economic damages are for intangible losses. This can be pain and suffering, emotional distress, or loss of enjoyment of life. These damages acknowledge the invisible wounds you carry.
The average settlement for a brain injury can be substantial. We typically see settlements of at least $100,000 and many times millions of dollars. We fight to get you every dollar you deserve. From negotiating with insurance companies to taking your case to court, we do it all. We're relentless in pursuit of justice for you.
Don't Delay: Navigating the Statute of Limitations Across States
The statute of limitations is like a ticking clock on your ability to file a lawsuit after a brain injury. Each state has its own set of rules for how long you have to take legal action. It's a critical detail that can make or break your case.
If you miss the deadline set by the statute of limitations, you lose your right to sue. It doesn't matter if your case is strong or if the injury has severely affected your life – once time runs out, your chance for legal action is gone. We're here to help you navigate these timelines, ensuring you take action when it counts.
Taking Action: Different Deadlines in Various States
New York

: You generally have three years from the date of the accident to file a lawsuit.

New Jersey

: The timeline is usually two years for personal injury cases, including brain injuries.

Missouri

: You typically have five years to take legal action.

Illinois

: The statute of limitations is generally set at two years.

Pennsylvania

: You usually have two years to file a lawsuit.
Contact a Brain Injury Attorney Today
A brain injury changes everything. Medical bills pile up. You might not work again. The pain is constant. You need help, and you need it now.
Morelli Law is ready to fight for you. We understand what you're going through. We know how to help.
Contact us today for a free consultation. Let's get your life back on track. Together, we can overcome the challenges and secure the future you deserve.