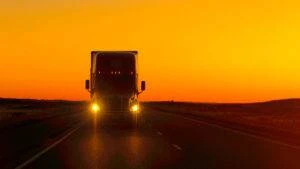 Truck accidents can be devastating to the victims, their families, and their friends. Truck drivers are supposed to have many years of experience behind the wheel. They are required by law to have a commercial license, which means they have passed a written test and taken a road test before they are allowed to drive commercially.
The truck driver's employer is also responsible for ensuring that the driver is qualified and licensed to drive the vehicle he or she is operating. The fact is truck accidents are more common than most people realize. Learn why these accidents are so common and what you can do if you were hurt in a wreck.
The Danger Walmart Trucks Pose
There are many different types of Walmart trucks that carry different types of cargo, such as food, clothes, and electronics. A Walmart semi-truck carries thousands of pounds of goods across the country every day.
These trucks operate on highways where they share the road with other cars, motorcycles, bicycles, and pedestrians. However, most people do not realize how dangerous these vehicles can be when they are operated by an untrained driver or under poor conditions, such as bad weather. When a Walmart truck is involved in an accident, it can be especially dangerous for other people traveling on the roads at the same time. These vehicles are designed to carry large amounts of weight and take extra time to stop.
Truck Accidents Happen More Often Than You Think
Truck accidents are a common occurrence on the roads in New Jersey, including Clifton. The large size of trucks makes them difficult to maneuver and they tend to cause severe damage when they collide with smaller vehicles. The National Highway Traffic Safety Administration estimates that there are over 100,000 truck accidents every year in the United States. Of these accidents, over 4,000 result in serious injuries or fatalities.
When dealing with a personal injury claim, every case is different and each client has unique needs. For this reason, our attorneys will work closely with each client to determine what type of legal representation is best for him or her. We believe it is important for each person's case to be handled by an experienced attorney who has handled similar cases before and knows what it takes to win in court.
Common Causes Of Truck Crashes
Truck accidents can cause serious injuries or death to both drivers and passengers alike. While there are many causes of these types of accidents, some common causes include:
Distracted Driving
A driver who is distracted while operating a truck can cause an accident. This could be due to talking on a cell phone or texting while driving, or even because the driver is tired and should not have been driving in the first place.
Heavy Loads
A heavy load can make steering difficult and cause problems with visibility. A driver who isn't paying attention might not see an object or another car in time to avoid a collision.
Failure To Properly Secure Cargo
If a truck bed is not properly secured, it can move around while the vehicle is moving. If this happens, it could cause a trailer to become unbalanced and tip over.
Weather Conditions
Bad weather can also cause truck accidents. Rain or snow makes it difficult for drivers to see clearly and cause slippery roads which may cause a crash.
Failure To Obey Traffic Laws
When a truck driver fails to obey stop signs, speed limits and other regulations, it can cause an accident. Drivers of cars and other vehicles are often at fault for not paying attention and obeying the rules of the road themselves.
Vehicle Defects
A truck accident attorney can help you get the compensation you deserve. A truck accident attorney is a lawyer who specializes in helping victims of truck accidents get compensation for their injuries. In some cases, the victim may also be able to recover damages for pain and suffering.
What To Do After A Walmart Truck Crash
If you have been involved in a truck accident, it is important to contact an experienced truck accident lawyer as soon as possible. The truck accident lawyers at Morelli Law are committed to helping victims recover compensation for their injuries and losses.
Our team has years of experience handling these types of cases and we know how to obtain justice on behalf of our clients. We will take all necessary steps towards obtaining compensation for your medical bills, lost wages and pain and suffering caused by the negligence of another person or company.
We Use A Comprehensive System To Evaluate Your Case
If we decide that filing a lawsuit is the best course of action, we will work with you to prepare your case for trial. We will explain in detail what it means to go to court and what role you will play in the proceedings.
Once all parties have been served, our attorneys will begin working toward a settlement or court date if one cannot be reached. In many cases, truck drivers are responsible for these accidents due to their negligence or intentional acts.
If you were involved in a truck accident in Clifton, it is important that you know your rights as a victim. You may be able to file a personal injury claim against the negligent driver and obtain compensation for your damages.
As soon as all available evidence has been reviewed, our attorneys will discuss the strengths and weaknesses of your case with you, so you can decide whether or not it is worthwhile to file a claim against the party responsible for your injuries or losses caused by negligence or intentional acts (such as assault).
When To Call Your Clifton Walmart Truck Accident Lawyer
If you were injured in a truck accident because of another driver's negligence or recklessness, you deserve compensation for your injuries and other losses.
Morelli Law is a personal injury law firm that handles cases involving catastrophic injuries and wrongful death. We have extensive experience handling these types of cases and understand the emotional toll they can take on our clients
If you were injured in a truck accident in Clifton, New Jersey, and are unsure of how to proceed, contact us at Morelli Law today for a free consultation with an experienced Clifton Walmart truck accident lawyer.