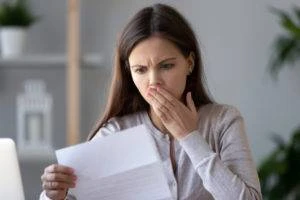 The Federal Motor Carrier Safety Administration requires commercial truck drivers to carry a certain amount of insurance coverage. But what would happen if the commercial truck driver was the at-fault party in a crash and they didn't have truck insurance?
You may still have options for recovering compensation, but you will need the help of a commercial truck accident lawyer to pursue those options. There is almost always a way to get some compensation after an accident, despite the trucker or their employer being uninsured.
How Much Insurance Is A Commercial Truck Driver Required to Have?
According to the FMCSA, the insurance filing requirements for truck drivers vary depending on the kind of commercial truck, but most 18-wheelers are required to carry a minimum of $750,000 in coverage. This goes to show how expensive truck accident cases can be, though some of that is to cover the costs of cargo.
Depending on the cargo, the minimums may go up. Some drivers are required to carry $5,000,000 in coverage for hazardous material transport. This shows that these insurance policies often have enough money to cover the costs of a truck accident when the driver is at-fault.
Why Would a Commercial Truck Driver Not Carry Truck Insurance?
While it's a poor idea, there are a couple of reasons why a truck driver may not carry truck insurance. First, they may be an independent operator and decide to take the risk of driving uninsured like people who don't have car insurance.
Another reason would be that the company of the driver doesn't carry the insurance they need. The driver may even assume the company would cover them, but find out that they don't have insurance or not enough insurance after an accident.
It's also possible that the driver or the company is underinsured. Your injuries may blow through their policy limit. In this case, it's hard to get the rest of the money you need after your truck accident.
Turn to No-Fault Insurance First
All the states we practice in follow a no-fault insurance system. This means that you have to go through your own insurance first before you can file a lawsuit even if it wasn't your fault. Your injuries will also have to meet certain standards to qualify your case for a lawsuit.
It's likely that your personal injury protection (PIP) coverage will not cover all the costs of a truck accident unless you've bought more than the minimum. If you had the foresight to buy enough, it won't matter if the at-fault truck driver or their company has no insurance.
If not, we'll need to turn to a lawsuit and likely sue multiple parties. For example, if the driver doesn't have insurance, we may sue both the driver and their employer. There may be other parties as well, which we can determine after we investigate your case.
Uninsured/ Underinsured Motorist Coverage
Your policy may also have coverage for uninsured or underinsured motorists. This can be another source of compensation, and most policies have this coverage. However, if you have very cheap insurance, you may have signed this coverage away to get the price down.
It's a good idea to go over your policy each year and see what it covers and how much you could get. In no-fault states, the best way to protect yourself is to purchase enough coverage to handle most accident costs. $100,000 in coverage will handle many accidents, though perhaps not truck accidents.
Can I Sue the Driver of A Commercial Truck Directly If They Don't Have Insurance?
It's possible, but you may not be able to get much money from your lawsuit. This is the reason insurance exists. Most people do not have the money to pay for someone else's injuries out of pocket.
Still, an independent operator or a trucking company may have enough assets. In fact, some drivers and companies are self-insured, meaning they do have an internal system for handling claims rather than a third-party insurer.
Don't give up hope if you get in a truck accident and the driver says they have no truck insurance. There may still be options if you get the help of a truck accident attorney as soon as you can after your accident.