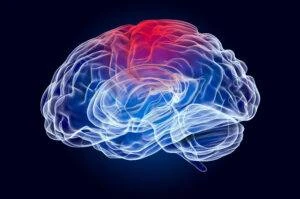 A brain injury can turn life upside down, and it becomes even more complex when a pre-existing condition is involved. The victim and their family enter a turbulent time filled with uncertainty. In these crucial moments, the support of a New York brain injury lawyer becomes essential.
Morelli Law is committed to providing this support. We assist those affected by brain injuries in getting their lives back on track and securing the compensation they deserve.
If you have a pre-existing condition, you may be wondering how that affects your case. This article is your guide through the process of seeking compensation for a brain injury, helping you understand your options and how we can be of assistance.
Understanding Brain Injuries and Pre-existing Conditions
Brain injuries present a complex medical challenge, and when a pre-existing condition is part of the picture, it adds another layer of complexity. Causes of brain injuries are varied—they could result from a car or truck accident, a fall, or even medical malpractice.
A pre-existing condition might be a previous head injury, a genetic disorder, or any other condition that could make an individual more susceptible to brain injuries.
The Role of Pre-Existing Conditions in Legal Claims:
Understanding Their Impact:

Pre-existing conditions can significantly impact the outcome of a brain injury claim.

Importance of Transparency:

It's vital for all parties to have a clear and transparent understanding of the individual's medical history.

Ensuring Fair Consideration:

Our job as lawyers is to ensure that your pre-existing condition is considered fairly, giving you the best chance at a favorable outcome.
Building Your Brain Injury Case With Pre-existing Conditions
Addressing a brain injury claim with a pre-existing condition is intricate and demands a meticulous approach. Our team dedicates itself to dissecting your medical history, pinpointing the distinctions between your prior condition and the current injury. We leave no stone unturned.
We gather and analyze medical evidence, which includes:
Thorough examination of past and present medical records

Consultations with medical professionals

Procuring expert testimony to validate the impact of the injury
We stand as your unwavering advocates, ensuring the insurance companies and opposing parties comprehend the full extent of your injury, separate from any pre-existing conditions. We aim to shield you from any attempts to diminish your claim's value based on your medical history.
To navigate the hurdles of a pre-existing condition, our legal approach is twofold:
Clearly Establishing the Brain Injury's Impact:

We meticulously document how this injury has uniquely affected you, differentiating it from your prior condition.

Advocating for Your Full Compensation:

Armed with evidence, we negotiate aggressively, ensuring that your compensation reflects the true extent of your injury, not diminished by your medical history.
Our commitment at Morelli Law is to secure the justice and compensation you deserve. We understand the stakes and are prepared to fight relentlessly on your behalf.
Have You Been Injured In An Accident? Contact Morelli Law
877-751-9800
What Compensation Can I Claim?
The average settlement in a brain injury case can be substantial, usually at least $100,000 and often in the millions of dollars. But pre-existing conditions can complicate the actual figure you're eligible for.
There are different types of compensation to consider. Economic damages cover your financial losses. This includes medical bills, lost wages, and any other out-of-pocket expenses. Non-economic damages cover the non-tangible losses. This can include pain and suffering, loss of enjoyment of life, and emotional distress.
Sometimes, a brain injury can lead to long-term or permanent damage. When this happens, you can claim compensation for future damages. This covers future medical expenses, ongoing care costs, and loss of future earning capacity. It is crucial to calculate these damages accurately to ensure you get the compensation you deserve.
In some cases, punitive damages might apply. These damages aren't about compensating you for your losses. Instead, they are about punishing the person responsible for your injury. Courts only award punitive damages in cases where the defendant's behavior was extremely reckless or malicious.
Why Hire a Brain Injury Lawyer
A brain injury lawyer provides three distinct advantages: the ability to navigate complex cases, their knowledge of how to build a strategy to best advocate for your rights, and their experience providing guidance and support to victims who are struggling with many things at once.
Mastering Complex Situations:

Brain injury claims are intricate, and their complexity increases when pre-existing conditions are part of the scenario. An attorney experienced in brain injuries possesses the skills to dissect these complexities. They specialize in crafting compelling cases that demonstrate how your injury has aggravated your existing health issues.

Strong Advocacy for Your Rights:

We champion your rights at every turn, ensuring your pre-existing conditions are not misused to undermine your case. We'll also vigorously pursue the compensation you rightfully deserve.

Unwavering Support and Clear Guidance:

Having a brain injury lawyer on your side means gaining a steadfast supporter and guide through the challenging terrain of legal proceedings. They are there to demystify the process, answer your pressing questions, and provide stability during turbulent times.
Statute of Limitations for Brain Injury Cases in New York
According to section 214 of New York state's civil practice law and rules, you have three years from the date of the injury to file your case in court. This timeframe is crucial, and if you miss it, you risk losing your chance to seek compensation.
The statute encompasses various types of actions, from recovering damages for personal injuries to addressing issues related to property damage. It's comprehensive, but the focus here is on personal injury. It's important to understand that this three-year rule applies, irrespective of any pre-existing conditions you may have.
The clock starts ticking the moment the injury occurs. Given the complexities that can arise, especially when pre-existing conditions are involved, starting the legal process as soon as possible is vital.
Quick action ensures that evidence is preserved, and witness testimonies are reliable. A brain injury attorney can help navigate these complexities, ensuring all legal timelines are met, and your rights are protected.
Contact a Brain Injury Attorney Today
Dealing with a brain injury is challenging. It's even more daunting when a pre-existing condition is involved. You need compensation to cover your medical bills, lost wages, and the pain and suffering you've endured. But you also need to act fast to protect your rights.
Morelli Law is here to help. We understand the complexities of brain injury cases and are ready to fight for you. Our team knows how to build a strong case, ensuring your pre-existing condition is considered fairly. We provide the guidance, support, and legal knowledge you need during this difficult time.
Don't wait. The clock is ticking, and your rights are on the line. Contact us today for a free consultation. Let us help you take back control and secure the compensation you deserve. Your path to recovery starts here.