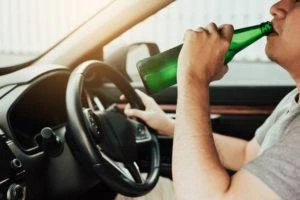 Drunk drivers pose a significant threat to all others on the road. Every year, alcohol plays a role in a high percentage of car accidents. If you were injured in a car accident caused by a drunk driver, recovering compensation can be critical to getting your life back on track.
To get help from an experienced drunk driving accident lawyer in Mount Vernon, contact the Morelli Law Firm today. We know how devastating a drunk driving accident can be and what it takes to get fair compensation for our clients. We offer free consultations, so don't hesitate to get started.
How a Drunk Driving Accident Attorney Can Help
When you get injured in a drunk driving accident, the last thing you need is to have to worry about building a legal case to collect compensation. Fortunately, a DUI accident attorney in Mount Vernon will take over all aspects of your compensation case, leaving you free to focus on healing from your injuries.
One of the first actions your lawyer will take will be to investigate your accident. The focus of this investigation will be on determining liability and gathering evidence to support your compensation claim. Once this is done, your attorney will assess your damages and calculate the value of your claim.
They will then discuss your options with you and advise you about the best course of action. After that, they will file the appropriate paperwork. When pursuing a personal injury lawsuit, your lawyer will begin the steps of the pretrial process in preparation to represent you in court.
At the same time, your attorney will be in contact with opposing counsel, attempting to negotiate a settlement. Reaching a fair settlement deal is often preferable because it allows you to get your money quickly and avoid a courtroom battle.
Compensation You Can Claim After a Drunk Driving Accident
There are many damages you will likely be able to claim if you get hurt in a drunk driving accident. The particular damages for which you are eligible will depend on the specifics of your case. All compensatory damages can be split into the broad categories of economic and non-economic damages.
Economic Damages
Any damages that directly impact your financial situation fall into the category of economic damages. Economic damages include both expenses incurred and income lost because of your accident. You can receive compensation for both current and future damages. Common economic damages include:
Lost wages
Diminished earning capacity
Medical bills
Future medical expenses
Property damage
Non-Economic Damages
All other losses that you suffered fall into the category of non-economic damages. There is no way to directly replace these losses. Because non-economic damages often have a profound impact on the lives of accident victims, the amount of money awarded for these losses tends to be significant. Common non-economic damages include:
Loss of companionship
Permanent disability
Diminished quality of life
Mental anguish
Drunk Drivers Often Face Criminal Charges
In addition to potential civil litigation, drunk drivers typically face criminal charges after an accident. Your attorney may advise that you wait until the criminal trial has concluded before filing a personal injury lawsuit. A guilty verdict can be used as evidence in your personal injury lawsuit.
At the same time, a not guilty verdict will not hurt your case due to the fact that the burden of proof is much higher in a criminal trial than in a civil lawsuit.
Punitive Damages
Punitive damages are often awarded in drunk driving accident cases. The focus of punitive damages is on punishing the at-fault party for actions that were criminally negligent or carried out with the deliberate intention of causing harm.
How Much Does a Drunk Driving Accident Lawyer Charge
Unlike most other types of attorneys, personal injury lawyers do not charge their clients based on the number of hours they spend working on their cases. Instead, their focus is on results. A personal injury attorney receives their fee as a predetermined percentage of the compensation you collect.
With this payment system, you won't have to pay anything to your lawyer if you don't get a payout from the liable party. On the other hand, the more money you collect, the bigger the payday for your attorney. This helps to ensure that the interests of your attorney and yourself are aligned and that they will do everything they can to get you as much money as possible.
This system also makes it possible for all accident victims to hire experienced legal representation. You will never have to worry about not being able to afford a bill from your attorney because the only money they ever collect will be taken directly from the payout you receive from the at-fault party.
Don't Miss the Deadline to File a Personal Injury Lawsuit
While a lawyer may advise waiting for the criminal trial to conclude before filing a lawsuit, they will only do so if you can do so while still meeting all deadlines. In New York, the statute of limitations for filing a personal injury lawsuit is three years in most cases. However, there are special circumstances that could further limit the amount of time you have to file.
Hiring a drunk driving accident lawyer in Mount Vernon soon after your accident is the best way to ensure that all deadlines are met and that you don't miss out on your chance to recover compensation. Additionally, by getting started soon after your accident, your attorney will be in the best position to collect evidence and build a strong case.
Talk to a Mount Vernon DUI Accident Lawyer Today
After an accident, recovering fair compensation is essential to getting your life back on track. At the Morelli Law Firm, our team of Mount Vernon drunk driving accident lawyers knows how devastating these accidents can be. We have a proven track record of recovering significant compensation for our clients.
Give us a call or fill out our online contact form to schedule a free, no-obligation case evaluation today.