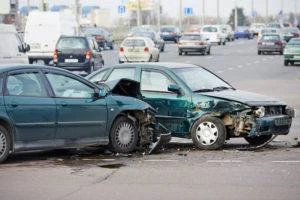 After a car accident in Pennsylvania, you will generally have two years to file a lawsuit. However, the specific circumstances of your car accident case may affect the amount of time you have to file. It is critical to fully understand how long you have to file a lawsuit. If you don't file in time, you could find yourself out of options for recovering compensation for your damages.
The best way to ensure you meet all deadlines under 42 Pa. CS § 5524 is to hire an experienced car accident lawyer in Pennsylvania. At the Morelli Law Firm, we are well aware of all the complications that could potentially affect the amount of time you have to file.
When the Liable Party Is a Government Agency
One of the most common exceptions to the general two-year statute of limitations for filing a car accident lawsuit in Pennsylvania is when the liable party is a government agency. When filing a lawsuit against a government agency, the amount of time you have to file gets reduced from two years to six months.
When filing a lawsuit against a government agency, it is vital that you obtain legal representation as soon as possible to ensure that you don't miss out on the compensation that you deserve.
Determining Fault in a Pennsylvania Car Accident
Before you can file a car accident lawsuit in Pennsylvania, you must first determine who is liable for your damages. When you hire a car accident lawyer, one of the first actions they will take will be to open an independent investigation into your case. One of the main objectives of this investigation will be to discover and prove who is responsible.
Potentially liable parties can include:
The driver of the vehicle that collided with yours
The employer of the driver
The vehicle manufacturer
A car parts manufacturer
A repair shop
A third party driver whose actions caused the collision
The above list is far from exhaustive and while assessing fault is sometimes straightforward, it can often be quite complicated. An experienced car accident lawyer in Pennsylvania knows what to look for when assessing liability and can help to quickly identify the responsible party.
Evidence Is Critical in Supporting Your Car Accident Lawsuit
When filing a lawsuit after a car accident, you are going to need strong evidence to back up your claim. This is another reason to get started on your car accident lawsuit as soon as possible. When your lawyer is not able to gather evidence shortly after your accident occurs, it is likely that much of the available evidence will become lost or degraded.
When your attorney is able to get started early, they can ensure that all the available evidence is gathered and preserved. Additionally, witness testimony is far more reliable when given closer to the date of the incident. Even if your court date is a long way off, your lawyer can record sworn testimony in the form of a deposition.
Don't Accept the First Offer From the Insurance Company
It is essential to be aware of the fact that insurance companies are not your friends. While they try to present themselves as your friendly neighbor, there to help when you need them, the truth is that they are solely focused on protecting their bottom line. If an insurance company approaches you with a settlement offer shortly after your accident, you should be very cautious.
A common tactic used by insurance companies to minimize the amount they have to pay out on a claim is to offer a settlement to an injury victim shortly after their accident. They frame their settlement offer as a lifeline when, in reality, it is an anchor.
The amount they offer may seem like a lot at the time, but it is likely only a fraction of the total value of your claim. If you take this deal, in all probability, you will find that the money quickly runs out, and you are left with significant expenses and no options for recovering further compensation.
Recovering Damages Can Be Essential After an Accident
If you were hurt in a car accident, you will likely find that you face significant costs associated with your injury. Depending on the specifics of your car accident case, you could be eligible for a wide variety of damages after a collision. Potential damages you may be able to claim include:
Current and future medical costs
Property damage
Lost wages
Diminished earning potential
Permanent disability
Lowered quality of life
The above damages can be grouped into both economic and non-economic damages. Economic damages are the costs you suffer that have a direct economic impact, like lost wages. Meanwhile, non-economic damages cover the more intangible losses like pain and suffering.
In certain cases, you might also qualify for punitive damages. Punitive damages are not designed to cover your losses but are instead meant to punish the at-fault driver. These damages are only awarded in cases where the actions of the liable party were grossly negligent and performed with wanton disregard for public safety.
Contact an Experienced Car Accident Lawyer Today
At the Morelli Law Firm, we have helped countless accident victims recover the money they need to get their lives back on track after an injury. We can help you deal with the insurance company and ensure that you meet all deadlines for filing a car accident lawsuit in Pennsylvania.
Give us a call or fill out our online contact form to schedule a free case evaluation today. We can review your case and answer any questions you may have. We will provide you with advice regarding your legal options with no obligation to retain our services.