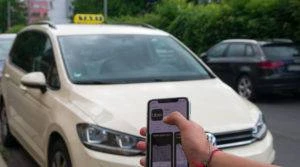 If you or a member of your family was injured in a collision involving an Uber driver, the driver or the company could be responsible for compensating you. Getting financial compensation after an accident involving a rideshare vehicle and driver can be complicated and time-consuming on your own. Recovering monetary damages can mean compiling evidence and dealing with the at-fault party's insurance company.
When a Huntington Uber accident lawyer from Morelli Law Firm handles your case, we deal with the insurance company and all the details of your case for you. We will build your case file, assign a value to your personal injuries, and present your evidence to the insurance company so that you can focus on your physical recovery. In addition, we will also handle the negotiation process and fight for your monetary recovery.
Types of Damages Injured Victims of Uber Accidents Can Request
When you are injured in an Uber car accident, the financial damages you suffer start right at the accident scene. We will work hard to detail your recoverable damages carefully and to ensure your case receives an accurate value prior to the start of settlement talks. The damages we help you recover include:
Economic damages such as past and future medical bills and lost wages. It also includes any required assistive medical devices, treatment-related travel expenses, property damage, and diminished property value.
Non-economic damages such as physical disability, impairment, and disfigurement. It also includes ongoing pain and suffering, mental distress, emotional trauma, and diminished quality of life.
When we manage the compensation portion of your case, we make sure every expense you are entitled to recover is included in your compensation request. We also request copies of the documents that prove their value, including medical bills, salary history, property repair or replacement bills, and estimates.
Should I Seek Damages From Uber or Their Driver?
This question can lead to confusion if you attempt to resolve your Uber accident claim on your own. Our legal team's familiarity with personal injury and insurance laws in New York means we can help you determine where to turn for damages. If the Uber driver was not actively engaged with the Uber app, we will help you seek compensation from the insurance company that covers their vehicle.
If the driver was using the app in any capacity, we help you pursue compensation from the insurance provider that covers Uber drivers. The driver's status will dictate what coverage is available.
Drivers available for ride requests are covered for up to $50,000 in bodily injury per person and $100,000 per accident. They are also covered for up to $25,000 in property damage per accident. In addition, rideshare drivers with Uber who are picking up or transporting passengers are covered for up to $1,000,000 third-party liability protection.
New York Law Limits Your Time to Take Legal Action Against the At-Fault Party
The sooner you notify our office of your accident and intention to seek compensation, the better. When we get involved in your case early, we have time to:
Comply with the personal injury statute of limitations found in CPLR § 214, which generally entitles you to up to three years to file your lawsuit
Comply with the wrongful death statute of limitations found in EPTL § 5-4.1, which generally entitles you to up to two years to file your lawsuit
Canvass the accident scene for evidence, including photos and videos that prove the cause of the collision
Our goal is to resolve your case out of court with an insurance settlement. However, if one cannot be reached, we prepare your case for court and represent you at trial.
What Happens If the Filing Deadline Expires?
Complying with the statute of limitations in your case is critical because an expired filing deadline can mean you will not be allowed to file your case at all. Even if you do manage to file your lawsuit after the statutory filing deadline, the at-fault party will request – and is likely to receive – an immediate dismissal.
The best way to ensure compliance is to get one of our Uber accident attorneys involved in your case immediately. We can also help you identify factors in your case that alter the filing deadline.
How Our Law Firm Will Handle Your Uber Accident Claim
Collecting evidence and building your case on your own can be complicated and time-consuming without legal support. You do not have to fight for compensation on your own. When we manage your Uber accident case, we will:
Prove the at-fault driver's negligence
Read and review your medical records
Read and review your car accident report
Assign a financial value to your case
Search for available photos and video
Negotiate an appropriate monetary settlement
Our Uber accident attorney helps injured clients in Huntington pursue the compensation they are entitled to for the at-fault driver's negligence. We also make sure you have an outstanding client experience throughout your physical and financial recovery.
What Our Previous Clients Say About Our Law Firm
On our case results page, you can read about our history of verdicts and settlements. You can also read reviews like these from happy clients we helped in the past:
"You all have won a settlement for us. We both feel so thankful to have ended up at your firm." – Carol Eiseman
"He was in complete control of the case… he was there to comfort them and to assure them that everything will be alright." – Victor Gallego
"From the moment Ben Morelli appeared, I was confident we'd made the right decision. Morelli was straightforward, empathetic, and above all, a no-nonsense communicator." – Mike Walsh
Our law firm takes your request for post-accident compensation seriously and treats you with the respect and compassion you are entitled to.
Discuss Your Right to Compensation with an Uber Accident Attorney Today
If you or someone you love was injured in an accident with an Uber in Huntington, our Uber accident lawyer will help you fight for compensation. Learn more about our