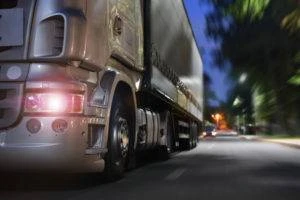 When you start building a truck accident case, you will need to gather evidence to support your claim. One key piece of evidence is the official accident report. This document provides a wealth of information about the accident scene, contributing factors, and who was involved in the crash.
Before determining how to get a truck accident report, you will need to determine who has the report. Depending on the circumstances of the collision, law enforcement or the Department of Motor Vehicles (DMV) may have the document. Below, we discuss how to contact them and what types of information you will need to obtain a copy.
You Can Get a Copy of the Truck Accident Report From the Police
In any accident, it's generally advised to call law enforcement to come to the scene. When the police arrive, they will collect information from both parties and prepare an accident report.
The responding officer may give you a copy of the report. If that doesn't happen—or if you misplace your copy—you can request a replacement from the corresponding police department.
You May Be Able to Get the Police Report Online
Although it's possible to get a copy of the accident report in person at your local police station, it's often quicker and easier to see if your municipality permits online requests.
Some cities allow you to look up your accident report online using the local law enforcement database, though you may only have a few days to do so. After that, you will likely need to seek the document from the DMV.
How to Get a Truck Accident Report From the Department of Motor Vehicles
If you can't get a copy of the accident report from the police, you can usually request a copy from the DMV. Truck accident reports may be available either in person or online, depending on your specific location.
To retrieve the report, you may need to pay a fee, provide specific information, and follow certain steps depending on your state's requirements. Fees can vary depending on whether the DMV charges to perform the search and whether you request a digital or print copy. Information you will likely need to locate the report includes:
The case number
The date and location of the crash
The plate number of a vehicle involved
The driver's license number of a person involved
Why do I Need a Truck Accident Report for My Case?
A truck accident report contains vital information about the facts surrounding the crash. For example, it can provide insight into:
Where and when the collision happened, as well as the weather conditions at the time
How the crash happened
The role of all parties in the collision
Any witnesses' names and contact information
Damage the vehicles sustained
Injuries or fatalities that occurred
When building a claim against the liable party or parties, the accident report is just one example of potentially valuable evidence.
You May Also Be Able to Get a Copy of the Carrier's Insurance Report
Commercial vehicles usually carry robust insurance coverage, as regulated by both state and federal laws. After an accident, the carrier's policy likely requires them to complete an accident report and submit it to the insurer.
Although rare, you may be able to get a copy of this report by simply requesting it from the insurance company. Otherwise, you could get a copy of their report through various legal channels – like depositions and official requests – as you complete the discovery process.
Federal Regulations Require a Motor Carrier Accident Register
Commercial trucking is subject to a range of federal, state, and municipal regulations. For example, the Federal Motor Carrier Safety Administration (FMCSA) regulation outlined in CFR § 390.15 states that motor carriers must maintain a register of all crashes for the past three years.
When you hire us for your case, our attorneys can seek to access this accident register during the truck accident investigation. The record may contain information about the specific driver involved in your accident, the state of the truck, and other findings that can help build your claim.
A Lawyer From Our Firm Can Help You Get Your Truck Accident Report
When you hire an attorney from our firm, we can request the reports you need and search for other critical evidence. Our team knows where to look to get evidence that can prove a truck accident case. Additional legal services we offer include:
Filing all paperwork on time
Identifying and calculating your damages
Negotiating with the liable party's insurance company
Presenting your case in court
Offering guidance and support throughout the legal process
All of our services are available on a no-win, no-fee basis. You pay nothing unless the case ends in a settlement or court award, and we take our fee from this compensation.
Working with Morelli Law Firm After Your Truck Accident
At Morelli Law Firm, we help truck accident victims seek compensation from those responsible for their injuries. We also represent families in wrongful death cases.
The truck accident report is just one piece of evidence that could support your right to financial recovery. Call (212) 751-9800 for a free consultation regarding your case and how our accident attorneys can help.