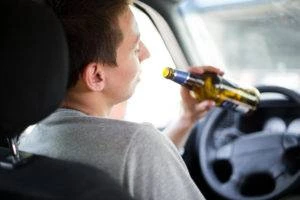 Recovering compensation after an injury suffered in a drunk driving accident can be critical to getting your life back in order. However, the process can be complicated, and if you were the one who was drinking and driving, your insurance may not cover your injuries.
At the Morelli Law Firm, we have helped countless accident victims recover the compensation they need after a crash. If you have been injured, our team of drunk driving accident lawyers can offer you a free case evaluation.
New Jersey Is a No-Fault State
When you are involved in a car accident in New Jersey, you must first seek compensation through your own insurance before possibly recovering damages from the driver who caused the crash. All drivers in the state must carry Personal Injury Protection (PIP). PIP gives you limited coverage in the event of a crash.
The benefits of a no-fault state are that you can recover compensation for an accident quickly and without taking legal action. The drawbacks are that the amount you can recover through this your own insurance is often limited, and your right to pursue the full compensation you need may be restricted.
Minimum Coverage Vs. Standard Insurance Policy
With a minimum coverage insurance policy, you will only be able to file a lawsuit against the drunk driver who caused your injuries if you suffered an injury that is considered serious. Serious injuries include:
Loss of a limb
Significant disfigurement
Permanent disability
Significant scarring
Loss of a fetus
This list is not exhaustive. Ask a personal injury lawyer if your injury meets the qualifications for a personal injury lawsuit.
On the other hand, with a standard insurance policy, you can retain an unlimited right to sue. Choosing this policy will give you the option of filing a lawsuit, even if your injuries do not meet the criteria to be classified as serious.
With this insurance policy, you will also receive uninsured motorist and underinsured motorist (UM) coverage, which will allow you to recover the money you need even if the at-fault driver does not have the means to pay.
Insurance Coverage for Drunk Drivers
If you were the driver who was under the influence, recovering compensation from your insurance might be tricky. While insurers are required to meet the no-fault state regulations that ensure coverage even if the insured driver was the one at fault, there is an exception.
Your car insurance company may argue that your drunk driving constituted intentional misconduct. If they can successfully make their case that you knew that drunk driving was dangerous but made the choice to drive anyway, you could be forced to pay all accident-related expenses on your own.
Assigning Liability in a Drunk Driving Accident
When you get injured in an accident caused by a drunk driver, recovering compensation is essential. If your damages exceed what is provided by your insurance, then it is critical to show that the drunk driver was liable. This way, you can pursue compensation from them or their insurer.
Assigning liability in a drunk driving accident is often far more straightforward than in many other car accident cases. While it is possible that other parties share a portion of the fault for a drunk driving accident, the drunk driver will likely be held liable for the majority of the damage done.
A drunk driving accident lawyer can help you determine who is liable for your damages and get you the compensation you need after a crash.
Comparative Negligence
New Jersey uses a comparative negligence law when dealing with the fault in a car accident. Under this law, one party may only seek damages from the other if they are determined to hold 50% or less of the fault for an accident.
Also, the amount you can recover will be directly affected by the level of fault you hold. For example, if you are 10% at fault and the drunk driver is 90% at fault, you will only be able to cover 90% of the full value of your claim.
Damages You May Be Eligible to Recover After a Drunk Driving Accident
If you get seriously hurt in a drunk driving accident, you will likely be able to recover a significant amount of money in damages. The damages for which you are eligible will vary depending on the specifics of your accident. Common damages you will likely be able to recover include:
Missed income
Diminished earning potential
Medical bills
Future medical expenses
Property damage
Pain and suffering
Lowered quality of life
Mental anguish
Loss of companionship
Punitive Damages
With a drunk driving accident, you will likely also be eligible to recover punitive damages. Punitive damages are awarded far more often in drunk driving accidents than in other types of car accidents. These damages are awarded to punish the at-fault driver if their actions were criminally negligent or carried out with the intention of causing harm.
Get a Free Consultation From a New Jersey Drunk Driving Accident Lawyer
Finding a lawyer with experience and a proven track record of getting positive results for their clients is essential when attempting to recover damages from a liable party. At the Morelli Law Firm, our team of drunk driving accident attorneys in New Jersey has helped countless accident victims get the money they need to put their lives back together after a crash.
Give us a call or fill out our online contact form to schedule a free consultation today. There is no obligation to retain our services, so don't hesitate to get started.If you need legal representation, our New York drunk driving accident attorneys are here to help. Give us a call or fill out our online contact form today to schedule a free, no-obligation case evaluation. We'll review your case and answer all your questions.