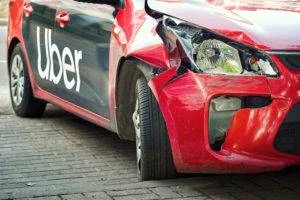 Were you or someone you love injured in a car accident that involved an Uber vehicle? If you were, our law firm could help you seek compensation for the treatment required for your injuries. We also help you recover the value of income you lose when your injuries prevent you from returning to work and for your ongoing physical and emotional pain and suffering.
At Morelli Law Firm, our Hempstead Uber accident lawyer will listen to your version of the circumstances that led to the accident. From there, we start an independent investigation, collect supportive evidence, and build a strong case for financial compensation. We negotiate with the insurance company for a favorable financial settlement on your behalf. If one is not forthcoming, we will also present your evidence at trial and represent you in court.
Types of Damages Available for Injured Victims of Uber Accidents
A car accident of any kind can leave you with a plethora of economic and non-economic damages. On your own, it can be difficult to calculate your damages accurately. When our law office represents you, we create a carefully detailed list of the damages you can recover. The list will include:
Current and future medical expenses
Current and future loss of income
Loss of future earning capacity
Treatment-related travel expenses
Property damage or destruction
Physical impairment and disfigurement
Physical and emotional pain and suffering
If your family lost a loved one in an Uber accident, we also request wrongful death damages, including their funeral and burial expenses. Again, we ensure your list is accurate and complete, assign a monetary value to each item, and use the value of your case to steer the settlement negotiation process.
How Uber's Insurance Policy Covers Your Damages
If you are injured in an accident with an Uber driver who is not on duty or signed into the app, they will have to rely on their insurance policy to cover your financial expenses and losses. Depending on the driver's on-duty or off-duty status, Uber will provide the following coverage limitations:
When their driver is available or waiting for a ride request, Uber's third-party liability coverage offers $50,000 in bodily injury per person, $100,000 per accident, and $25,000 in property damage per accident.
When their driver is on their way to a passenger or is actively transporting one, Uber's third-party liability offers $1,000,000 in liability coverage, uninsured and underinsured motorist protection, and contingent comprehensive and collision coverage.
We will go over Uber's coverage with you to ensure the driver's status is appropriately assigned and the right portion of the policy is implemented in your request for compensation.
We Will Communicate with the Insurance Company About Your Uber Claim
While Uber's insurance company is looking out for their client's best interests, we are looking out for yours. We fight hard to understand the coverage their policy provides and help you get the best possible outcome for the settlement or court process. So that you do not have to deal with the insurance company on your own, we will:
Assess the financial value of your case
Prove the Uber driver's negligence
Compile the evidence that proves your case
Locate and interview witnesses
Locate supporting photos and video footage
In addition, we will handle the negotiation process by helping you weigh the pros and cons of each settlement offer. Our goal is to help you make a well-informed decision that lets you start rebuilding your post-accident life.
Deadlines to File a Lawsuit for an Uber Car Accident in Hempstead
Understanding and complying with the state's filing deadline in your case is as important as building a strong case for compensation in the first place. We ensure this critical compliance when you get us involved in your case immediately. Depending on the outcome of the accident:
If you or a loved one was injured in the accident, New York's personal injury statute of limitations requires you to file your lawsuit within three years of the date of the accident, according to CPLR § 214
If someone you love was fatally injured in the accident, New York's wrongful death statute of limitations generally requires you to file your lawsuit within two years of the date of your loved one's demise, according to EPTL § 5-4.1
Failing to comply with the appropriate statute of limitations will put your potential lawsuit at risk and possibly prevent you from receiving compensation from the at-fault party. This negative consequence can happen because you will not be allowed to file your case at all or because it will be dismissed before it is ever heard.
Have You Been Injured In An Accident? Contact Morelli Law
877-751-9800
How an Uber Accident Attorney Will Help with Your Case
After an Uber car accident in Hempstead, we help injured clients seek compensation from the at-fault parties. Our goal is to ensure the driver, or Uber, fairly compensates you for your damages. To bolster your case, we will:
Assign a financial value to your case
Establish the at-fault party's liability
Compile and organize your evidence
Conduct an independent investigation
Locate and interview accident witnesses
We will also canvass the accident scene and surrounding area for smartphone, residential, and commercial photos and videos. We also request copies of your accident report and medical records to help substantiate your case. We use this information to build a strong case file that drives your case toward a monetary settlement versus a lengthy court case.
See What Previous Clients Say About Our Services
Hearing from clients we helped in the past can help you understand what it means to work with our law office. They say:
"Michael S. Schlesinger from Morelli Law firm went above and beyond to help my father…we ended up with a much larger than anticipated settlement amount due to Michael's exceptional negotiation skills." – Xiang Mei Cao
"They won the case in court, obtaining a significant settlement that allowed me to move on with my life… I would recommend Morelli Law Firm to anyone." – Dillon John
"Morelli Law Firm was the best to deal with… I will be forever grateful, David, for your help and understanding… Thank you to all at Morelli law firm." – Brian Busche
Find even more informative reviews on our client testimonials page and see how hard we fight for financial recovery.
Request Your Free Uber Car Accident Case Evaluation Today
If you were injured in a rideshare accident in Hempstead, our Uber accident lawyer is ready to pursue compensation on your behalf. Contact Morelli Law Firm by calling (212) 751-9800 today.