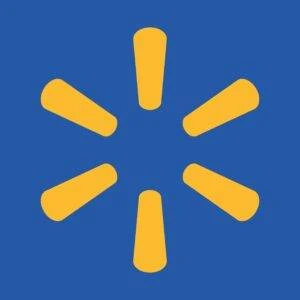 Walmart is the world's largest company with over 10,000 stores across the world. Those stores need trucks to stock their shelves with electronics, groceries, clothing, and many other items. Inevitably, some of those trucks will get into an accident.
If this happens to you and you live in Illinois, contact Morelli Law. Our Chicago truck accident lawyers can help you file a claim against the driver and Walmart for compensation. You can get money to pay for medical care, lost wages, pain and suffering, and much more.
What Damages Can I Recover After a Walmart Truck Accident?
Walmart trucks are large and heavy, so you probably have severe injuries after your accident. The costs of these injuries and their consequences, like lost wages, can financially harm your family badly. However, you can recover these costs and others with our help.
Some of the damages you can recover from a Walmart truck accident include:
All medical expenses related to the accident, including future expenses.

Loss of wages and lost potential income

Property damage and vehicle repair or replacement

Transportation costs to doctors and specialists

Non-economic damages (pain and suffering, loss of consortium, etc.)
Morelli Law will ensure you get all the damages you can receive from your accident. Walmart's insurers may try to offer you a quick settlement, but it won't include all of your damages. You can only get the full value of your case by working with a Chicago Walmart truck accident lawyer.
How Soon Must I File My Accident Claim?
You may be in the hospital for some time after your accident. Unfortunately, Illinois only allows you to sue if less than two years have passed since your accident according to 735 ILCS 5/13-302. You must call a lawyer as soon as possible after your accident.
This deadline is called the statute of limitations. It's intended to preserve justice. As time passes, memories fade and evidence disappears. Illinois believes that after two years, the evidence is too far gone to make a fair decision.
You don't have to be out of the hospital to consult with a lawyer. If you can hold a conversation, you can call. If you have a loved one in a coma or who cannot speak, you can call on their behalf, but you must call as soon as possible so we have the most time to build a strong case.
Can I Sue Walmart for Wrongful Death?
It's quite possible that you've lost a loved one in a Walmart truck accident because most of these trucks are semis. These huge and heavy vehicles can easily crush a smaller vehicle. You may be eligible to sue for wrongful death if this has happened to you.
Wrongful death claims allow survivors to sue on behalf of the deceased. The deceased must have been eligible to make an insurance claim or sue had they survived the crash. Illinois law imposes restrictions on who can start a wrongful death claim and which damages you can claim.
Wrongful death claims can get complicated quickly. We urge you to contact our Chicago Walmart truck accident lawyers as soon as possible if you feel you're eligible. Money cannot bring back your loved one, but it can help your family with the financial shock of losing a family member.
Will Walmart Try to Fight my Claim?
There's no question that Walmart has the money to pay for your accident claim themselves, plus they'll have insurance to cover accident claims. However, they will absolutely try to fight your claims, so you should be prepared by hiring an experienced personal injury attorney to help you.
One of their most popular tactics is to delay your claim until the statute of limitations runs out. Once it does, you cannot claim compensation. They may also try to use scare tactics to get you to settle as soon as possible or pay you as little as they can.
There's one sure way to stop these strategies. Hire a lawyer to help you with your claim. Once you have one, Walmart and their insurers will be forced to deal with them. You get to focus on recovery, and our team can focus on fighting Walmart. Morelli Law has won dozens of cases against this company. We know their tactics and we know how to defeat them.
How Expensive Is it to Hire a Chicago Walmart Truck Accident Lawyer?
Less than you might think. Morelli Law's lawyers work on contingency. You will owe us nothing for our help unless you win compensation with our help. We cannot collect a fee unless you win, and we can only collect our fee from the compensation you win.
This lets anyone use our services regardless of their financial situation. Anyone could get injured in an accident, and your ability to win should not depend on how much money you earn. If you lose your case and get nothing, you will owe nothing.
If you win, we will take a percentage of what you get in compensation. This percentage varies depending on the difficulty of your case. When you come in for a free consultation, we will explain our fee system to you and what the percentage will be before we agree to represent you.
Ultimately, the more we win for you in your claim, the higher our final fee will be, but it will always be proportional based on the percentage.
Make Sure You're Getting the Most From Your Settlement
You need the help of a Chicago Walmart truck accident attorney if you've been harmed in an accident with one or lost a loved one. We can help you seek justice and assist you in every stage of the legal process.
Learn more about your legal options and whether you have a case by contacting Morelli Law for a free consultation. Our team is available anytime. Contact us by phone or online to get your case started as soon as possible. The sooner you call, the sooner you can get paid.