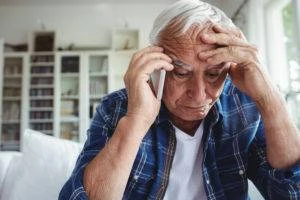 Losing a family member in a sudden and tragic incident can turn your world upside down. If you've lost someone close to you due to another person's wrongdoing, you deserve to receive the compensation to pay the decedent's medical bills, make funeral arrangements, and help you cope with your mental anguish.
Fortunately, a lawsuit can help you get the compensation you need to persevere through this challenging time. However, the state of Pennsylvania has a statute of limitations for wrongful death lawsuits. You'll have to submit your suit within two years of the decedent's passing to get the damages you're owed.
Abiding by Pennsylvania's Filing Deadline for Wrongful Death Suits Is Important
Under 42 Pa. C.S.A. § 5524, you must file your wrongful death suit no later than two years after your loved one's passing. Failing to abide by Pennsylvania's statute of limitations for wrongful death cases could lead to several negative outcomes, including:
A judge could dismiss your lawsuit

An attorney could refuse to take on your case

You might have to pay for your loved one's end-of-life medical care

You could go uncompensated for your loss of financial support, emotional suffering, or loss of consortium.
The consequences of failing to file your lawsuit on time could be devastating to you and your other surviving family members. Reach out to a wrongful death attorney today to ensure you have an excellent chance of receiving compensation for your tragic loss and financial setbacks.
The Wrongful Death Statute of Limitations Also Applies to Survival Actions
A survival action is a claim made alongside a wrongful death suit. A survival action can yield compensation for hardships and financial losses the decedent experienced during the time between the accident and their death.
If your survival action is successful, you could receive compensation for your loved one's medical bills, lost income, and pain and suffering. However, survival actions must also be filed in accordance with Pennsylvania's wrongful death statute of limitations.
If your survival action isn't filed within two years of your loved one's passing, you could forfeit your right to compensation.
You Could Have Less Than Two Years To File a Wrongful Death Suit in Pennsylvania
There are some circumstances that could dramatically reduce the amount of time you have to file a wrongful death lawsuit. According to 42 Pa. C.S.A. § 5522, you'll only have six months to file a wrongful death claim against a government entity.
For example, if your loved one passed away in a car crash caused by a municipality or government entity's failure to maintain roads, you'll only have six months to take action. Filing a lawsuit against the government is stressful enough as it is. Why wait until the last minute to submit your suit?
Hiring a wrongful death attorney today can help you get your lawsuit filed within the six-month timeframe. Your lawyer will work quickly to collect evidence, build your case, and submit the correct documents within Pennsylvania's abbreviated statute of limitations for wrongful death claims against the government.
Damages You Could Receive From a Wrongful Death Lawsuit
If you follow the statute of limitations for wrongful death cases in Pennsylvania, you could receive a number of damages to help you and your family through this difficult time. Depending on how the decedent's passing has affected you, you could receive the following damages:
Funeral and burial costs

Mental anguish

Loss of services performed by the decedent

Loss of financial support from the decedent

Loss of parental guidance

Loss of companionship and consortium
How a Wrongful Death Lawyer Can Help Your Claim
Wrongful death claims require several steps that can be complicated to complete if you don't have a background in personal injury law. Hiring an attorney can ensure that your claim is filed correctly and within Pennsylvania's statute of limitations for wrongful death claims.
Your lawyer will take the following steps to ensure that your lawsuit is as successful as possible:
Investigate the Fatal Accident
First, your attorney must conduct an investigation into the incident that caused your loved one's death. Your lawyer will gather accident reports, information from law enforcement, witness testimonies, photos of the accident scene, and other evidence to support your claim.
Assess Your Losses
Your attorney is also responsible for assessing the losses and hardships that your loved one's passing has caused you to experience. They'll gain a full understanding of how their death has impacted your finances, personal life, and emotional well-being. Once they've identified your losses, they'll know how much compensation you should receive.
Prove Liability
To get you the compensation you're owed, your attorney will have to prove that the at-fault party caused your loved one's death and your subsequent losses.
They'll use the evidence they collected in the investigation stage to demonstrate how the guilty party failed to uphold a reasonable duty of care, leading to your loved one's injury and untimely death. Next, they'll use evidence of your losses to show how the decedent's passing has impacted you.
File Your Lawsuit on Time
Once your attorney has constructed a facts-based suit, they'll ensure it's filed on time. All wrongful death attorneys are familiar with Pennsylvania's statute of limitations and the exceptions that might apply to your case. You can rest assured that your lawyer will do their best to submit your lawsuit on time.
Demand That You Receive Fair Compensation
Once your lawyer has gathered evidence, identified your losses, and established liability, they'll be ready to take your case to court. They'll make a strong argument as to why you deserve a fair settlement and represent your best interests throughout the entire litigation process.
Reach Out to a Wrongful Death Lawyer From Our Firm Today
If you've lost a loved one in an accident caused by the careless actions of another person, you're probably busy processing your loss. However, you deserve to collect compensation for the financial stress and anguish you've been put through. Let an experienced wrongful death lawyer handle your lawsuit, so you can focus on what matters most.
The attorneys at Morelli Law can handle the entirety of your claim, so you can devote all your time to grieving and planning the funeral. We'll make sure your suit is filed within Pennsylvania's statute of limitations for wrongful death actions. Contact us today to schedule a free consultation with one of our helpful representatives.