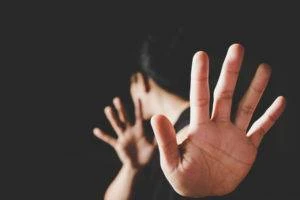 According to the New York State Office of the Attorney General (OAG), the 3 types of sexual harassment someone might experience at work include:
The OAG reports that the following types of actions may constitute sexual harassment:
Comments or jokes that are sexually offensive
Forced or undesired groping or touching
The coercion of sex or sex acts
Sharing pornography
Making inappropriate or explicit sexual gestures
If you were subjected to these or any other forms of sexual harassment, you may wish to consult with a law firm that handles sexual harassment lawsuits near you. A lawyer might be able to help you understand your rights and hold your employer responsible for compensating you for the sexual harassment you experienced at work.
The Next Steps After Reporting Sexual Harassment
Sexual harassment can be overt or discreet, or it can happen in the open or when only two people are in the room. The conditions under which the harassment occurred can make it difficult to define and even more difficult to prove.
After a report of sexual harassment, the New York State Attorney General may take steps to investigate your employer to determine whether your experience was part of a pattern of behavior, a regular practice, or a policy that affected multiple people. However, this investigation is separate from a lawsuit you may be able to file in court.
Sexual Harassment lawyers in New York may be able to conduct their own investigation into your case to determine your eligibility to file a sexual harassment lawsuit against your employer. According to the New York State Division of Human Rights (DHR), there is a three-year statute of limitations on filing a lawsuit for employment sexual harassment cases in New York.
Do Not Be Afraid to Report Sexual Harassment at Work
When you and your family depend on your income, it can be stressful and frightening to report workplace sexual harassment. You might be afraid of alienating coworkers, upsetting supervisors and bosses, or losing your job and source of income.
You have the right – the protected right – to complain about sexual harassment in your work environment. You also have the right to protection from retaliation for making a complaint. In fact, any retaliation leveled against you for reporting sexual harassment may warrant an additional lawsuit against your employer.
Being subjected to retaliation means your work environment was made even more uncomfortable or intolerable in the aftermath of your complaint. In some cases, you might be retaliated against for cooperating with a sexual harassment complaint or investigation. Such forms of retaliation are against the law, and you should immediately report them to your lawyer.
Fight for Your Rights and the Rights of Others
Discrimination of any kind can make your work life difficult to cope with and make going to work every day a challenge. Sexual harassment can make victims feel physically, emotionally, and psychologically ill at ease.
Sexual harassment at work is against the law and should never be tolerated, no matter which of the 3 types of harassment occurs. Do not let the fear of job loss or of retaliation prevent you from seeking the compensation the law might entitle you to. Discuss the situation at your job with a lawyer as soon as possible.
Your Lawyer Can Work Hard to Build Your Claim
If you were the victim of sexual harassment at work, you might be entitled to compensation if your lawyer can help you prove your case. Document the harassment as much as possible. Try to recall or make a note of dates, times, and locations where harassing incidents took place. Obtain contact information for anyone who witnessed the harassment. If you have them, obtain copies of any medical records related to the sexual harassment you endured.
Your lawyer may ask for additional forms of proof or evidence that support your potential right to compensation.
Morelli Law Firm May Be Able to Help You
If you were sexually harassed at work, Morelli Law Firm may be able to help you. Our firm believes strongly in holding employers accountable for all forms of workplace sexual harassment. We help our clients file sexual harassment lawsuits in New York City, on Long Island, and in New York State up to Albany.
For a free consultation on your case and your legal options with a member of our team, call Morelli Law Firm today at (212) 751-9800. We may be able to offer you representation on a contingency-fee-basis with no up-front payments required.