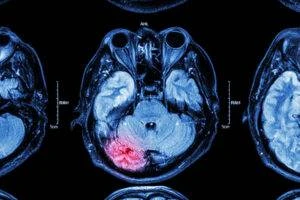 A brain injury is a life-altering event that impacts not just the victim but their family and loved ones as well. It can strip away a person's ability to think, act, and live independently, leaving a trail of challenges and uncertainties in its wake.
If you've been a victim, you're probably wondering whether it's permanent. Not necessarily – but it could be. Either way, it's vital to have a New York brain injury lawyer who knows how to navigate the intricacies of brain injury cases. At Morelli Law, we are ready and equipped to stand by your side.
What Is a Brain Injury?
A brain injury occurs when there is damage to the brain, whether from an external force or an internal problem like a stroke. This type of injury can range from mild concussions to severe trauma, each with its unique set of challenges.
The severity and location of the injury play a crucial role in determining the extent of the impact on a person's life.
Types and Causes
Brain injuries can happen in the blink of an eye, but their repercussions can last a lifetime. Some common causes include:
Each of these incidents has the potential to cause serious harm, disrupting normal brain function and, in severe cases, leading to permanent disability.
Long-Term Impacts
The long-term effects of a brain injury depend on its severity. Some individuals might experience changes in their ability to think and learn, while others could face difficulties in controlling their emotions and behavior.
Physical challenges such as impaired movement and coordination are also common, making everyday activities daunting.
The Impact of Brain Injuries on Daily Life and Future Prospects
Living with a brain injury means facing a barrage of challenges daily. Simple tasks like dressing, eating, and communicating can become monumental hurdles. The victim might require assistance for the rest of their life, depending on the injury's severity.
A brain injury can steal a person's future, putting their career and aspirations on hold. The road to recovery is uncertain, with progress varying from person to person. For many, the journey is long and fraught with obstacles, demanding immense strength and resilience.
Medical bills pile up quickly, and the financial strain can be overwhelming. Coupled with the potential loss of income, families often find themselves in a precarious financial situation. It's a heavy burden to bear, highlighting the need for adequate compensation.
How a Brain Injury Lawyer Can Help
Time is of the essence in brain injury cases. We act fast, gathering evidence and building a strong case to secure the compensation you deserve. From the moment you reach out, we put our legal acumen to work, ensuring no stone is left unturned.
Knowledge and Experience
Dealing with the aftermath of a brain injury is tough. You need someone who knows the ropes, someone with a deep understanding of the legal landscape. That's where we come in. Our lawyers have the knowledge and experience to navigate these complex cases, ensuring you have the best chance at a favorable outcome.
Building a Strong Case
We dive deep into the specifics of your case, piecing together a comprehensive narrative that lays bare the full extent of the injury's impact on your life. Our goal is clear: to showcase the undeniable link between the injury and the upheaval it has caused, leaving no room for doubt.
Pursuing Justice
With the case in hand, we pursue justice relentlessly. We negotiate with insurance companies, battle it out in court if necessary, and stand firm in our demand for fair compensation. We know what's at stake, and we fight tirelessly to secure a brighter future for you and your loved ones.
Compensation for Brain Injury Victims: What Are Your Options?
The average brain injury settlement is at least $100,000, although many cases settle in the millions.
When it comes to compensation for brain injury victims, there are a few different types you might be eligible for. These include:
Economic Damages:

This covers tangible losses such as medical bills, lost wages, and rehabilitation costs.

Non-Economic Damages:

This addresses intangible losses like pain, suffering, and loss of enjoyment of life.

Punitive Damages:

In cases of gross negligence, these damages aim to punish the wrongdoer and deter similar conduct in the future.
Understanding the Statute of Limitations in New York Brain Injury Cases
If you've experienced a brain injury, it's crucial to act swiftly. New York law provides a finite period for initiating a lawsuit, referred to as the statute of limitations. Failing to act within this timeframe means forfeiting your right to claim compensation.
Under New York's Civil Practice Law & Rules Section 214, personal injury actions must be commenced within three years. This encompasses brain injuries and means that from the moment the injury occurs, the countdown begins.
By contacting us promptly, you help ensure vital evidence remains intact, bolstering your case's strength. Time is not a luxury in these situations, so don't hesitate. Reach out today to set the wheels of justice in motion.
Contact a Brain Injury Attorney Today
A brain injury is a severe, life-changing event. It throws your world into disarray and leaves you facing an uncertain future. But you don't have to face it alone.
We are Morelli Law, and we are here to help. We understand the challenges you're facing, and we know what it takes to overcome them.
Contact us today for a free consultation. Let's take the first step together toward securing your future and ensuring you receive the compensation you deserve. The road to recovery is long and challenging, but with us by your side, you're not alone.