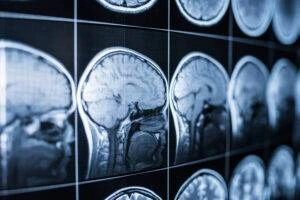 Brain injuries can turn a life upside down in the blink of an eye, affecting not just the victims but their families as well. The road to recovery is often long and fraught with challenges, making it crucial to have an experienced New York brain injury lawyer by your side – which is exactly what we provide at Morelli Law.
But the question is, can a lawyer prove the severity of your brain injury? The answer is absolutely, and this guide will offer insight into how our attorneys can prove this and what steps are involved in the legal process.
What You Should Know About Brain Injuries
Brain injuries occur due to a sudden and violent blow to the head, leading to damage that can range from mild to severe. These injuries are complex and can have a lasting impact on various aspects of a person's life.
Brain injuries may happen for a variety of reasons, from a car or truck accident to medical malpractice to a sports injury. But regardless of the cause, the results are often debilitating to a person's life.
Types and Severity
Concussions are the most common and usually the mildest form of brain injury.

Contusions involve bruising of the brain tissue.

Traumatic brain injuries (TBI) can range from mild to severe, affecting cognitive functions, physical abilities, and emotional well-being.
Long-Term Effects
Severe brain injuries can lead to long-term complications, impacting a person's ability to work, maintain relationships, and live independently. Addressing these issues early on is crucial for a successful recovery.
The Legal Process of Proving a Brain Injury Severity
It is vital to gather extensive medical evidence detailing the brain injury to build a strong case. This includes medical records, doctor's notes, and any other relevant documentation that highlights the severity of the injury.
We rely on testimonies from medical professionals who specialize in brain injuries to strengthen your case. Their insight and evaluation play a crucial role in establishing the severity of the injury.
Advancements in medical imaging and diagnostics allow for a more detailed and accurate assessment of brain injuries. We make sure to utilize these technologies to provide tangible evidence that supports your case.
Why Hire a Brain Injury Lawyer?
Brain injury cases involve intricate legal details and require a strong, compelling case to ensure proper compensation. Our attorneys bring extensive experience and a keen eye for detail to navigate these complexities, ensuring nothing gets overlooked.
Here are some of the advantages of having a lawyer on your side:
Comprehensive Damage Assessment

: We conduct a thorough assessment of both the immediate and long-term damages resulting from your brain injury, ensuring that your compensation covers all aspects of your recovery and rehabilitation.

Access to Expert Witnesses

: We have established connections with renowned expert witnesses in the field of neurology and brain injury rehabilitation, ensuring that your case is supported by credible and authoritative testimonies.

Expertise in Documenting Injuries

: Our team knows exactly what medical records and documents are crucial to proving the severity of your brain injury, ensuring that no critical piece of evidence is overlooked.

Negotiation Prowess

: With extensive experience in negotiating brain injury claims, we are adept at dealing with insurance companies, ensuring that your compensation is maximized.

Litigation Readiness

: If necessary, we are fully prepared to take your case to court, with a proven track record of success in litigating brain injury cases.
By bringing our vast knowledge and dedication to your case, we strive to make the legal process as smooth and successful as possible, helping you to move forward and rebuild.
Types of Compensation in Brain Injury Cases
The average settlement in a brain injury case is at least $100,000, but it's common for cases to reach into the millions of dollars.
Medical Bills and Treatment Costs:

Brain injuries often lead to hefty medical bills. From initial hospital stays to ongoing treatments, the costs add up quickly. We help you calculate these expenses to ensure they are covered in your compensation.

Lost Wages and Future Earnings:

Many brain injury victims find themselves unable to work. This not only impacts current income but also future earning potential. We fight to get compensation for lost wages and reduced earning capacity.

Pain and Suffering:

Brain injuries take a toll on both physical and emotional well-being. We understand this and strive to ensure compensation reflects the pain and suffering endured.
Statute of Limitations in Brain Injury Cases
Time is critical in brain injury cases. There are strict deadlines, known as the statute of limitations, for filing a lawsuit. Missing this deadline means forfeiting your right to compensation.
In New York, the statute of limitations for personal injury cases is three years from the date of the injury, according to section 214 of New York state's civil practice law and rules. This law is strict, and there are very few exceptions. We make sure to file your case promptly to meet these legal requirements.
Contact a Brain Injury Attorney Today
Brain injuries are serious, and the clock is ticking. You need to act fast to protect your rights and secure your future. At Morelli Law, we are ready to help. We have the experience, knowledge, and dedication needed to get you the compensation you deserve.
Don't wait. Contact us today to get started on your case. Together, we can fight for justice and work to make things right.