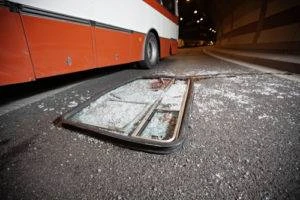 When passengers step onto a charter bus, they are under the impression that the bus driver has their safety in mind and that the bus is ready to hit the road and begin the journey to their destination. Passengers should feel safe when riding a bus, and that is the responsibility of both the bus driver and other parties, such as the company that owns and operates the bus.
Unfortunately, charter bus accidents still happen. When they do, they tend to be catastrophic and result in tragedy. Those who are injured, or in the worst circumstances, die in a charter bus crash were owed a duty of care and regard for their safety that they did not receive. In turn, they may be entitled to compensation for medical bills, lost wages, and funeral costs. A Long Island charter bus accident lawyer can advocate for your right to fair compensation.
If you or a loved one suffered injuries in a charter bus accident, the personal injury team at the Morelli Law Firm could help. Call our office today at (212) 751-9800 for a free consultation.
How a Charter Bus Accident Can Affect Lives
On September 19th, 2017, the New York Times reported on a charter bus that crashed head-on into a New York City bus in Queens, killing the driver and two others, a passenger on the city bus, and a pedestrian. The charter bus driver had a history of drunk driving and had his license revoked two years earlier, but somehow was able to get behind the wheel of a charter bus once again.
This accident prompted New York officials to demand stricter guidelines when driving on city streets. Charter buses can have routes originating from cities nationwide, with New York being a popular destination for many travelers. However, this means that charter buses from nearby states arrive in New York at any given time, and their drivers may not be experienced with driving on busy city streets. This inexperience could make them a danger to their passengers, pedestrians, and other motorists.
Causes of a Bus Crash
Charter bus drivers are tasked with driving for long periods, often having routes that cross multiple state lines. Bus drivers may experience bouts of fatigue during longer routes, which could impair their ability to drive. Some bus drivers may turn to legal (or illegal) stimulants to keep them awake and alert during their shifts. These stimulants may give the illusion that the bus driver can perform their duties, but they can also cause the driver to become nervous or easily distracted. Some examples of negligent acts committed by bus drivers include:
Driving while drowsy
Driving under the influence of drugs or alcohol
Being distracted by a phone or other communication device
Poor judgment
Speeding
Not practicing defensive driving
Not practicing caution in poor weather conditions
Ignoring traffic rules
Poor maintenance practices
The company that owns the charter bus could also be held responsible for causing an accident. If a charter bus driver causes an accident due to fatigue, the company may be found at fault for forcing their employees to work long hours beyond their capacity. Their drivers may also not receive proper training or licensing. The charter bus can cause an accident if its operating systems are not inspected, such as the brakes or steering. Companies can be found guilty of negligence if they did not perform proper maintenance of the charter bus. Charter buses require regular maintenance and inspection due to the wear and tear they sustain when assigned to long routes.
Compensation for Victims
According to the New York Codes, Rules and Regulations (NYCRR) §701.1, all contract carriers that operate motor vehicles must provide "safe and adequate facilities and equipment" for passengers. Contract carriers must provide vehicles that are free of hazards in the interest of the safety of their passengers and other motorists and pedestrians, especially if their vehicles are liable to cause an extraordinary amount of harm and destruction in the event of an accident.
If a charter bus accident caused you or a loved one bodily injury or damage to your personal property, the parties who committed negligent acts could be legally required to provide compensation for damages. The team at the Morelli Law Firm can pursue compensation in the forms of:
Medical bills required for full or partial recovery
Property damage
Pain and suffering
Mental anguish
Lost income
Because of the various causes of a charter bus accident, you can hold more than one party liable for damages. Parties that can be found responsible for causing a charter bus accident include:
The company that owns the charter bus
The company that employed the bus driver
The manufacturer of the bus
Parties responsible for conducting maintenance of the charter bus, including in-house repairs or a third-party repair shop
Considering the catastrophic nature of a charter bus crash, investigators have a high probability of finding evidence proving the factors that caused it. We can make this evidence available in court to establish the responsibility of the defendant for your damages. These are the types of documentation that can be used to win your case:
Records from first responders such as police, emergency transport personnel, and footage of the accident from news reports
Surveillance camera footage from the Department of Transportation or local businesses
Dashcam footage from the charter bus, your vehicle, surrounding motorists, or first responders
Medical records of your injuries
Eyewitness statements
Settlement Offers
If a charter bus causes an accident, the company that owns the bus may use tactics such as offering settlements to victims to uphold their reputation. A charter bus crash is often a widely publicized event that can ruin the company's image and draw legal action from the National Transportation Safety Board or other federal organizations that call the company's practices into question.
If you receive an offer from a third party for a cash settlement, it is likely not in your best interest but in the company's. A Long Island charter bus accident lawyer can safeguard your right to fair compensation. In doing so, they can provide further grounds for the company to answer for their negligence, thereby protecting the public and preventing another potentially fatal accident from occurring.
The New York Statute of Limitations
According to New York Civil Practice Laws and Rules (CVP) §214, you have three years from the accident date to file a personal injury lawsuit against the negligent party. It is generally recommended that if an individual seeks to file a lawsuit, they should report the incident and contact a lawyer shortly after the accident. The process of filing a lawsuit, gathering evidence, and setting court and attorney appointments can take a long time to carry out, so the sooner victims act, the better.
If you or someone you care about was injured in a charter bus accident, the Morelli Law Firm can help. Call our office today at (212) 751-9800.
How Our Lawyers Can Help
The Morelli Law Firm is an established law office that can offer counsel and representation to those seeking compensation for their injuries. We are prepared to investigate your claim and present a case on your behalf. Our goal is to win fair compensation for you. We can use our knowledge of New York state traffic laws to prove the defendant's negligence and that they owe you (the plaintiff) a fair amount of compensation for your injuries. A Long Island charter bus accident lawyer can help you navigate the lawsuit process and provide guidance on how to reach a favorable solution.
Call Morelli Law Firm Today
Charter bus accidents can be deadly and impose a threat to the safety of not just passengers but also surrounding motorists and pedestrians. Our team at the Morelli Law Firm is committed to providing legal support to the victims of charter bus crashes and actively seeking the compensation they need to recover. We can provide a Long Island charter bus accident lawyer who will help you take back control of your life and heal from this trauma. We are here for you.
If you or someone you love was injured in a charter bus accident, our injury lawyers at the Morelli Law Firm can help. Call our office today at (212) 751-9800.