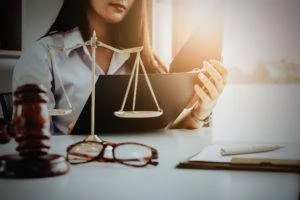 You can sue an insurance company without a lawyer. In many truck accident cases, for example, negotiations for a fair settlement do not involve lawyers. This is because most of these accidents are not severe and cause only minor injuries. Still, it pays to engage with an attorney who will fight for the compensation you are entitled to.
Some accidents lead to severe injuries, which often demand expensive surgeries and aftercare treatment. In other cases, an accident can lead to the death of a family member. In both instances, it is not encouraged to represent yourself, even if you have conducted in-depth research.
The Severity of Your Truck Accident Injuries
If you sustain minor injuries in a dog attack or suffer insignificant bruises after a slip and fall accident in a parking lot, the settlement is quite straightforward. It might not be hard for the insurance company to agree to settle your medical bills and property damage, if any.
However, truck accidents can result in more severe injuries that require expensive surgeries and medications. An insurance company might offer you a settlement amount that does not factor in all the aspects of the chronic conditions you sustained as a result of the accident. Thus, a personal injury lawyer can help to assess the situation before proceeding any further.
Adequacy of the Evidence
You will need sufficient proof to make a fruitful insurance claim, especially when the application involves enormous sums of money. There are various types of evidence that you can collect, such as:
Medical expenses receipts

Photos of injuries

Doctor's report

Police report
Without evidence, the court or the insurance company will assume that you are lying about your injuries or overstating your damages. If you cannot obtain sufficient evidence for your case to sue an insurance company on your own, you'll want to connect with a law firm for assistance.
Evidence of the Truck Driver's Fault
Sometimes it can be evident that the truck driver was at fault, but not everyone will admit to you and the police that they are liable. Once the case officers document the confession in their report, your situation might be easy to handle without a lawyer.
However, there is always a dispute about the driver at fault when car accidents happen. In most cases, the driver or the trucking company makes a counterclaim, especially when it is not clear who caused the accident. In such circumstances, guidance from an attorney helps because chances are likely that the truck driver's employer already has strong legal representation.
Do not proceed with your claim against the other party's insurance company until you have sufficient implicating proof that they were at fault.
Insurance Company's Complete Acceptance of Responsibility
You can proceed with suing for compensation if the other motorist's insurer has entirely accepted fault. Ensure the admission is done in writing, and witnesses are present. Do not be too quick to take the amount of settlement the insurance company initially offers. You might accept a sum that is not enough to compensate for all your damages.
If you let a lawyer handle your application, they can protect your interests and fight for a settlement that is adequate to cater for all damages, such as:
Loss of companionship and consortium

Medical and therapy bills

Out-of-pocket medical bills

Emotional distress and loss of enjoyment of life

Lost wages

Pain and suffering

(physical and emotional distress)

Loss of future income and earning capacity
Ability to Value Your Truck Accident Damages
Do you have a reliable way of calculating the actual value of your injuries following a truck crash? If your answer is no, an attorney can be of help. Although there is no mathematical formula for calculating your damages, it is against your interest to underestimate them.
Personal injury attorneys understand the laws and can navigate the complex legal system. Therefore, the services of an attorney may be necessary even if you sue an insurance company without a lawyer.
Ability to Negotiate Your Settlement
After valuing your total damages, you have to send a written demand for compensation to your insurer. In the demand claim, you should include copies of relevant documents, such as:
Medical bills

Medical records

Relevant receipts

Photo evidence

Video evidence

Police report

Eyewitness statements
Do not expect a check from your insurance company just yet. Typically, there are negotiations before you receive compensation.
Minor injuries that claim for small sums of money might not need lengthy negotiations and counteroffers from the insurance company. However, it is prudent to accept compensation for such minor injuries if you have medical evidence that shows you have fully recovered.
When Not to Sue an Insurance Company Without a Lawyer
If your injuries are severe, legal aid helps to obtain the fair compensation you deserve for your property, psychological, and physical damage. A lawyer will ensure that you get the right advice in winning expensive and complicated financial claims in a variety of injuries, such as:
Injuries to children

Product liability

Severe vehicle accidents
Benefits of Working With a Personal Injury Lawyer
Insurance companies and the courts tend to take your claim more seriously if you have legal representation. A lawyer knows just what to look for and what to use to help you build the strongest case possible. For instance, having a lawyer on your side means:
You can better determine who was liable for the accident

You can gather more evidence to prove the extent of your injuries and damages

You can hire expert witnesses to represent you at trial, if necessary

You can trust your lawyer to communicate with the insurance company so that you don't say anything that could potentially harm your case
A personal injury attorney can ensure your best interests and legal rights are protected in your case from start to finish.
Going to Court for Your Personal Injury Lawsuit
You will likely not have to go to court. Occasionally insurance companies will refuse to settle because they are overconfident in the evidence they have, or because they think they can convince a jury to not take your injury seriously. It may be worth it to take your claim all the way to the local courts
During settlement negotiations, your personal injury lawyer can confront the insurance company with evidence to drive up the amount offered. In many cases, you can get a fair recovery without ever going to court.
A Personal Injury Lawyer's Services Can Help You
Accidents are chaotic, and the stakes are always high for the victims. Although you might want to avoid the legal fees and proceed to sue an insurance company without a lawyer, legal advice helps at all stages of your claim. You can strengthen your case with the right legal counsel. Call today to speak to a member of the Morelli Law Firm.