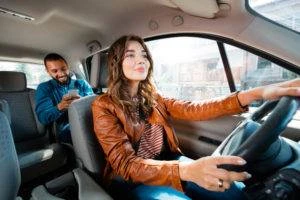 Liability is not easy to pin down in an Uber accident case. That does not mean that it is impossible. You can connect with an Uber accident attorney in Newark after an Uber accident to determine not only who bears responsibility for your accident but what compensation you may be entitled to, too.
Our team knows how to tackle an Uber accident on your behalf. After years of experience winning several million dollars for our clients, we can break down your case and discuss how you can secure the support you need to ease your way through post-accident recovery.
Deadlines You Need to Consider
New York Civil Practice Law and Rule (CVP) §214 dictates how much time you have after an accident to take legal action. This statute gives individuals injured in Uber accidents three years from the day an accident takes place to take their cases to court. Note that once an injured party has initiated their case, the statute no longer applies. Rather, interested parties must only submit their complaints within New York's deadline. Once that complaint has reached Newark courts, the case can continue on a judge's schedule.
Failure to file the appropriate paperwork within this set period of time can see you waive your right to compensation, regardless of fault in the accident.
Uber's Accident Policy: What to Expect from the Legal Process
Both Uber and the state of New York have certain expectations for Uber drivers and passengers. If a driver finds themselves in an accident, they have to go through a legal process that is unique to their position. Passengers also have to jump through hoops if they want to fight for post-accident compensation.
These hoops are not meant to make it more difficult for locals to recover after an accident. Rather, they require drivers to rely on their insurance policies – including that coverage available through Uber – before taking their cases to court.
Drivers' Rights Versus Passengers' Rights
Uber protects its drivers through different means than it protects its passengers. Even then, though, Uber only offers its drivers insurance and legal protections under certain circumstances. For example, Uber drivers can expect protection when they are:
Driving to a passenger

Transporting a passenger from Point A to Point B

On the Uber App and waiting for a ride request
Drivers, in turn, cannot expect insurance coverage or legal protections when they are not using the Uber app or are otherwise using their vehicle for personal purposes.
Passengers, on the other hand, do not benefit from Uber's coverage. Instead, passengers who wish to pursue compensation for losses related to an Uber accident must first submit a PIP claim to their insurers. If an insurer opts to deny a passenger's claim, then that passenger may then file a civil suit against Uber at large. Passengers may not target individual Uber drivers with suits unless the driver was off-duty at the time an accident occurred.
Driver and Passenger Compensation After an Uber Accident
The big concern most people have immediately after an accident involves their losses. If you have suffered an injury or lost a significant percentage of your personal property, you will want to have your finances in order as soon as possible.
After you reach out to your insurance provider, you can meet with a Newark Uber accident attorney to discuss your potential avenues for compensation. These sources can be both economic and non-economic – but both can net you dollars, at the end of the day.
Economic Compensation
Your economic losses in an Uber accident will vary depending on whether you were a passenger or a driver at the time of the collision. Drivers who were on duty at the time of the accident can request compensation for damaged property, vehicular repairs, and even the rental cost of borrowing a vehicle until their original car is repaired.
Passengers, comparatively, can request compensation for any property loss they may have endured. This included damaged luggage, lost phones, and broken mobility aids.
Non-Economic Compensation
Non-economic damages are not damages that you cannot receive compensation for. Rather, they are damages that do not have a dollar value that is automatically assigned to them. Whether you were the Uber driver or passenger in the accident, you can work with an attorney to estimate what kind of losses you endured and can subsequently fight for.
Some of the most common non-economic damages to come out of an Uber accident include pain and suffering, inconvenience, and emotional distress. However, these losses can also include wrongful death, should a person die during or as a result of the accident.
Creating an Automotive Complaint
If you choose to pursue civil action against Uber or another driver, you can initiate the process with a legal complaint. An attorney can help you craft such a complaint during your initial and subsequent consultations. To submit a comprehensive complaint, you'll want to ensure that you detail:
The identity of the liable party, be it Uber or a driver who crashed into your Uber

Evidence supporting your liability claim

Correlation between the allegedly-liable party and your losses

The extent of your losses

An estimate of your potential compensation
An attorney can help you not only bring together this information but gather it in the first place, giving you the best possible chance of bringing your case to court.
An Uber Accident Lawyer in Newark Makes Fighting for Compensation Simpler
You do not have to wait to get back on the road after an Uber accident. Let our team help you find your footing, instead. You can schedule an initial consultation with a Newark Uber accident lawyer today for more information about your post-accident compensation. Call our office or use our online form for more information.