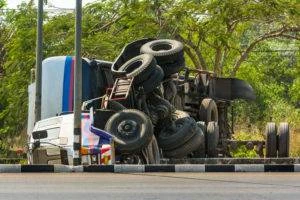 Millions of trucks, including tanker trucks, actively transport freight throughout the United States. Tanker trucks are different from other big rigs in the sense that they have a cylindrical tank.
The liquids contained in these cylinders are highly flammable and could result in explosions and fires under the wrong circumstances. While many safeguards are in place to minimize the risk of an accident, negligence can occur.
Tanker truck accident victims often suffer life-threatening injuries or deaths. Such accidents are often complicated, which makes it challenging to receive compensation.
Nonetheless, Morelli Law Firm lawyers understand how to navigate through the intricacies of such cases and will work hard to seek fair compensation for our clients.
We have the resources to take on large tanker trucks companies and hold them accountable for your injuries.
If you are recovering from injuries after a tanker truck accident, you should not bear the hefty cost of treatment or other losses arising from the accident. For that reason, we are here for you.
Contact us to schedule a free case evaluation with a New York truck accident lawyer.
Tanker Trucks Must Adhere to New York Regulations
Because of the dangerous cargo they haul, most states have strict laws designed to ensure the driver behind the wheel is qualified and that the trucks are monitored all the time.
A driver must pass a written examination to obtain a commercial driving license (CDL) in New York, per the New York State Department of Motor Vehicles (DMV). Besides, they are required to prove their competency by taking additional tests meant to prove their tanker-specific skills. Only after passing these examinations do the drivers receive an endorsement to haul the dangerous cargo.
A New York personal injury lawyer might be helpful in your case. We can advise you on the specifics of your situation after reviewing the details.
Common Causes of Tanker Truck Accidents
A host of factors can cause tanker truck accidents. The most common ones include load size and loading, driver error, and vehicle conditions.
Load Size and Improper Loading May Be the Reason Behind the Accident
Unlike other trucks where the load is likely to slip off the trailer onto the roadway, fuel contained in these tankers is usually well contained with little chance of spilling unless the tankers are involved in accidents. However, since the tankers transport liquid cargo, loading is critically important.
Hauling liquids that are fewer than three-quarters of the capacity of the tanker could cause the liquid cargo to slosh in the container. As a result, the driver may lose control and crash into other vehicles on the road.
Additionally, improper loading could cause spills or leaks of the cargo, which can, in turn, cause a hazard for other vehicles on the road, even when the tanker is long gone. The fuel company is responsible for properly loading the fuel cargo to prevent accidents arising from sloshing or leakages.
Furthermore, drivers must ensure they are aware of the load they may be hauling for them to adjust accordingly.
Driver Error Can Cause a Fuel Tanker Accident
According to the Federal Motor Carrier Safety Administration (FMCSA), driver error is almost always the cause of truck-related accidents. Common forms of driver error include:
Driving Under the Influence
It is illegal to operate any vehicle under the influence of alcohol or other impairing substances. But despite the strict regulations and the high risk of driving while intoxicated, substance use is a significant factor in many trucking-related accidents. Drugs and alcohol impair the driver's attention span, cognitive behavior capabilities, coordination, perception, and balance. To safely operate a tanker truck, all these areas must function optimally.
A tanker truck driver who drives under the influence of impairing substances and causes an accident can be held liable for any injuries you may suffer. But, in situations where other parties such as the company contributed to their negligence, they may also be held liable for the driver's negligence that caused the accident.
For instance, if a company sets unreasonable deadlines and schedules for the driver to meet, the individual could resort to taking stimulants to stay awake.
Some stimulants can alter their ability to drive safely, which could cause an accident. In this case, both parties will be held accountable for damages or deaths associated with the accident.
Driver Fatigue
Driving while drowsy has almost similar effects to intoxication. A driver battling fatigue while behind the wheel may experience slower reaction times to road accidents, an inability to perceive road hazards, and poor judgment. In the worst case, the driver may fall asleep while driving.
The federal government has established rules that govern how long a driver can drive on the road before resting and how long they should rest between trips. But as noted above, drivers might be under strict and tight deadlines that may put them under pressure to drive continuously without resting.
A tanker truck driver who defies the Hours of Service (HOS) regulations, and as a result, causes an accident might be held liable for your injuries.
Additionally, just like in the case of an intoxicated driver, the tanker company may be held liable for the driver's negligence and the damages that the negligence caused.
Distracted Driving
Answering a phone call, looking at a GPS, or eating can slow down the driver's reaction to road situations or even make them miss important road signs of upcoming road hazards. In a situation like this, a fuel tanker driver may be held liable for not observing reasonable care when driving.
The Dangers Poor Vehicle Conditions Pose
Tanker trucks must be inspected before getting on the road. Any defect or malfunctioning issues must be addressed beforehand. Improperly maintained tankers can have serious consequences, such as brake system failures or tire blowouts.
If you were involved in an accident caused by poor vehicle condition, the maintenance team or the fuel company might be held liable.
We Can Pursue Damages on Your Behalf
While tanker truck accidents vary, our legal team can help you file a personal injury claim and pursue compensation for your damages. Some of the damages you may recover include:
Ongoing and future medical bills
Lost wages and future lost income
Property damage
Permanent disability
Mental and physical pain
Morelli Law Firm Is Ready to Help You
If you were injured in a tanker truck accident, do not hesitate to take legal action right away. Contact Morelli Law Firm at (212) 751-9800 to schedule a free consultation with a New York tanker truck accident lawyer.