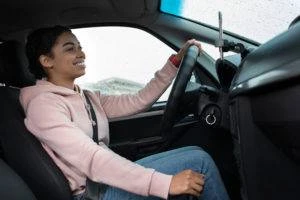 Ridesharing helps you stay safe while traveling from one place to another. If you get into a ridesharing accident, though, that convenience may rapidly be replaced by confusion. The logistics of responsibility in an Uber accident can leave Uber drivers, passengers, and unaffiliated motorists without a plan for moving forward.
You're not the first person to get into an Uber accident, and you won't be the last. At Morelli Law Firm, our testimonials reflect our decades of dedication to car accident victims throughout New York. You can sit down with an Uber accident lawyer in New Rochelle to learn more about post-accident financial support.
What to Expect from Uber Accident Consultations
Because the legalities of an Uber accident are so nebulous, legal consultations can help you make sense of how that coverage protects you. Morelli Law Firm offers these conversations. During a consultation, Uber accident lawyers from New Rochelle will assess the circumstances that led to your accident. From there, they can help you define your relationship to Uber.
Most importantly, you can use an initial case consultation to identify the party you wish to hold liable for your losses. In some cases, this may be Uber. In others, it may be an independent driver. When you understand who it is that you want to file a complaint against, you can more effectively prepare your argument for compensation.
File Your Uber Accident Complaint in Time
Residents of New York state have three years to request compensation for an Uber accident loss. New York Civil Practice Law & Rules §214 states that this three-year time block begins on the same day that your accident takes place. If you have any questions about what documents you need for a complaint, or if you want help submitting the form, call an Uber accident attorney in New Rochelle. While you focus on your recovery, a legal representative can make sure that your complaint has all of the accident-appropriate information it needs to make its way before a judge.
Holding Others Liable for Uber Accidents
Uber drivers and their passengers fall under the protection of Uber's insurance policy. With that in mind, both parties have the right to file PIP claims with Uber before pursuing civil cases. For drivers, however, the matter is more complicated.
Uber drivers will only benefit from the ridesharing company's insurance when actively on duty. This means drivers must be transporting passengers, on their way to pick up passengers, or using the Uber app to wait for a ride request. Uber does not offer coverage to drivers who are not using its app. Similarly, drivers who are using Uber vehicles for personal purposes must rely on their own insurers for post-accident coverage.
In all of these cases, interested parties are required to work with their insurance providers before taking a complaint before a judge. Similarly, all parties must connect with a New Rochelle Uber accident attorney on their own.
Liability for Other Drivers in Uber Accidents
Drivers who are hit by on-duty Uber drivers have the right to file a legal complaint against the ridesharing company. These drivers are likely to receive settlement offers from Uber, though, if they indicate their interest in a civil suit.
You are under no obligation to accept a settlement offer without negotiating. Even if you have no intention of pursuing a civil suit, you can work with Uber accident attorneys in New Rochelle to determine whether or not a settlement offer covers all of your needs.
Finally, know that the subject of your civil suit will differ if the Uber driver who hit you was not on duty at the time of your accident. In these cases, you can bring a civil suit solely against that individual if you want to fight for compensation.
Estimating Your Uber Accident Compensation
The aftermath of an Uber accident can see you put in a complicated financial position. By filing a legal complaint, you can take steps to alleviate some of that stress. New Rochelle Uber accident attorneys can help you calculate your potential compensation by assessing your post-accident losses. These can include:
The cost of accident-related health assessments

Surgery and medical aid expenses

Lost opportunity for wage or employment

Property damage and rental/replacement expenses

Pain and suffering

Mental anguish

Wrongful death and funeral costs
Note that a settlement may also cover all of these losses, should Uber or another party opt to offer you one.
You can work with the Morelli Law Firm team to determine what the dollar value of these losses looks like, though some may be more straightforward than others. To estimate pain and suffering, for example, you can turn to previous Uber accident or car accident cases throughout New Rochelle.
Discussing the Average Uber Accident Case Settlement
Many people are slow to pursue legal action after an Uber accident. That's because the financial gain of an Uber accident civil suit isn't always clear. While New Rochelle's Uber accident attorneys can look to previous cases for examples of that potential compensation, there's no way to apply an average to your specific case.
Your Uber accident involved unique circumstances that then contributed to your losses. While you may not be able to draft your complaint with an average settlement in mind, you can still rely on the economic value of your losses to help you understand how much money you're fighting for.
For more information about settlement offers, post-Uber accident compensation, and the role of economic and non-economic damages in your case, consider scheduling a consultation with Morelli Law Firm.
It's Time to Schedule Your Uber Accident Case Consultation
No two Uber accidents look alike. When you come away from a collision, you'll need to consider the factors that contributed to your losses and how they'll impact your future. That is where New Rochelle Uber accident attorneys with Morelli Law Firm step in. To learn more about the ways you can fight for financial support after an Uber accident, you can use our website or call us to schedule a consultation.