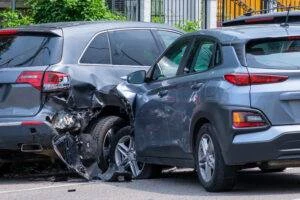 People borrow each other's vehicles all the time, but what should you do when you're hit while driving someone else's car? Can you get compensation? How will insurance cover the accident? Could you get sued by the owner for wrecking their car?
This situation can get complicated quickly, but we can help you out. If you're in any kind of vehicle accident, first get medical care and then call a New York car accident lawyer from Morelli Law to get a free consultation. We can explain your legal options and what to expect.
First Steps at the Scene
The first steps you need to take at the scene are the similar to other car accidents, but with a few additional steps:
Call 911 and assist the injured if you can.

Take photos and videos of your injuries, the vehicles, and the accident scene.

If there were eyewitnesses, take their contact information.

Trade insurance information and contact information with the other driver. The car owner's insurance card may be in the glove box.

Give a report to the police and give them the contact number of the owner so they can verify that you had permission to drive the car.

Contact the owner yourself so they can notify their insurer that their vehicle was in a wreck.

See a doctor within 24 hours of the accident and tell them you were in a car wreck.
After this, the next step is to contact a car accident lawyer in the state where you wrecked about what happened. They can give you legal advice and may help you pursue a claim if the evidence is in your favor. The following are common questions we answer at our offices when this situation happens.
What Happens When I'm Not At Fault?
Let's assume that you're in an at-fault state and someone else crashes into you while you're driving someone else's car. Just like other personal injury crashes, you can file a claim against the other driver's insurance to cover the costs of your injuries.
The owner of the car can also file a claim to cover the costs of repairing or replacing their vehicle, along with any other damages they may be entitled to receive under their policy. Be sure to get the other driver's insurance information and pass it on.
The only complication here is if you were hit while driving someone's car without their permission. The insurer may try to use that against you and deny you coverage. Speak with a car accident lawyer immediately if this is your situation.
What Happens if I'm the Person at Fault?
The case is more complicated if you were the one at fault. In most car insurance policies, if you are the policyholder or a member of their household, you're covered. Drivers who also give explicit permission to others to drive their vehicles may also be covered.
However, if you are an excluded driver on the policy or if you didn't have permission to drive the car, then the owner's insurance policy will not cover you. Since you were the one who was at fault, the other driver, as well as the car owner, could try to make a claim against your auto insurance or sue you directly for damages.
Whether your insurance will cover you in this situation depends on the language in your policy. It is also possible that a homeowner's policy or an umbrella policy may cover the other driver's damages. Your health insurance policy may cover your own injuries.
What Happens if I'm in a No-Fault State?
If you get into an accident while driving someone else's car in a no-fault state, each driver's insurance will cover the costs of the accident up to the policy limit. However, lawsuits are possible if the injuries are permanent in many no-fault states.
If you are the at-fault driver and you were driving someone's borrowed car, the owner's insurer may not cover you. It will depend on the language in the policy. You may also get sued directly by the injured driver.
If you are served notice of a lawsuit after an accident, you need immediate legal help. Call Morelli Law as soon as you've been served notice. You may not have much time to mount a defense and your assets are at risk.
Could the Owner Sue Me for Deductible Expenses and Car Insurance Premium Increases?
Even if you have the permission of the owner, they will still be on the hook for certain things if you get in a crash with their car. It's likely they'll have to pay their deductible and their insurance rates may rise.
The owner may ask you for money to reimburse these things. If you cannot or refuse to do so, be careful. They will have the right to take you to court to get that money and they could win. If they did, they could take your assets to pay for these costs.
Before you borrow someone's car, make sure the rules are clear between you and the owner about what happens if a wreck occurs. Lending someone your car is a generous act, but a wreck can destroy more than the vehicle if there is a misunderstanding between the owner and you.
Contact a Car Accident Lawyer for Further Advice
If you are hit while driving someone else's car and you're unsure what to do next, contact a car accident lawyer for further advice. Morelli Law can explain your legal situation and how insurance will work for your crash.
If you have been served with a lawsuit because you crashed a car that wasn't yours, call us immediately so we can get started on your case. If you do not respond in time and they have a valid claim, you may be forced to pay for their damages.
Our personal injury attorneys can assist you with any car accident situation, so contact us today to schedule a complimentary consultation to learn your legal options. Financial recovery may still be possible even if you're not the owner of the car.