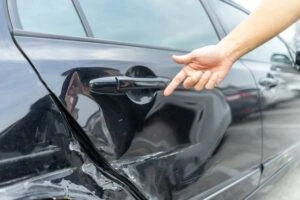 The police employ various methods to find hit and run drivers after an accident. It generally begins with a follow-up investigation after either the victim or eyewitnesses call to report the occurrence. Each case is unique and may require a different discovery process or expert help to apprehend the hit and run motorist. After the police, attorneys are a great start.
Morelli Law Offices has over two decades of experience working with those involved in a hit and run collisions. As a result of our considerable expertise, we have created a thorough list of frequently asked questions to inform the public about what they can do to assist police in finding hit and run drivers, the evidence used to identify criminals, and what the legal procedure entails.
What Evidence Is Used To Help Police Locate a Hit and Run Driver?
As a Victim of a Hit and Run, Who Covers My Damages?
What Happens After Police Locate a Hit and Run Offender?
What Should I Do If I Didn't Realize That I'd Hit Someone's Car Until Later?
What Are the Chances of The Police Finding the Hit and Run Driver?
Will Hiring an Attorney Help Search Efforts to Find a Hit and run Driver?
What Evidence Do Police Use to Locate a Hit and Run Driver?
The AAA Foundation for Traffic Safety reports that a hit and run collision occurs every 43 seconds in the U.S. This type of accident is most dangerous to pedestrians, who, of all the victims, have the highest fatality rate.
While there are no guaranteed countermeasures to prevent hit and run accidents, the following forms of evidence contribute to successfully finding the perpetrator:
Eyewitnesses

Surveillance camera footage

Vehicle debris

Social media or public tips

Vehicle registration database
It is important to the success of the police in locating the hit and run offender that any information be reported quickly and as detailed as possible.
As a Victim of a Hit and Run, Who Covers My Damages?
If the police are still looking for the hit and run driver, identifying who will cover your damages can be exhausting. Depending on your state, there may be a requirement for you to have auto insurance that covers damages done to your car. If not, the following is a list of additional sources that may be able to help with your accident-related losses:
Uninsured motorist protection:

If you have

uninsured motorist protection (UM)

as part of your auto insurance policy, it may be able to help pay for your damages in the event of a hit and run accident. UM coverage is intended to offer compensation in the event that an uninsured or unidentified driver causes your injuries or property damage.

Personal injury protection (PIP) coverage:

Regardless of who was at fault,

personal injury protection (PIP)

coverage may help cover your medical costs and other associated expenditures, depending on the applicable law and the details of your insurance policy. In some states, PIP insurance is required, while in others it is not.

Medical payment coverage:

MedPay

is an optional insurance policy that can help cover medical costs incurred as a result of a car accident, including hit and run accidents. No matter who is at fault, it can pay your medical fees up to the allotted insurance limits.

Programs for compensating crime victims:

In some circumstances, victims of hit and run incidents may be qualified for benefits under state programs for compensating crime victims. These initiatives are made to help victims of crimes, including hit and runs, pay for things like burial costs, counseling, missed earnings, and medical bills.
Primarily, check your insurance policy and speak with your insurance company to comprehend the precise benefits and coverage that are offered to you. Additionally, speaking with a personal injury lawyer could be helpful. They can help you navigate the compensation process, including looking into your choices and supporting you with any legal claims or actions that may be required to collect your damages.
What Happens After Police Locate a Hit and Run Offender?
Some states have strict hit and run regulations in place and impose harsh penalties on offenders. Overall, the extent of damage is a contributing factor in determining how far the process will go in your particular situation.
Regardless of whether you are a victim or an offender, it is advisable to consult with an attorney who can help you navigate the following stages:
Arrest or Citation
The police may make an arrest or issue a citation if they have enough information to identify the person who committed the hit and run. The perpetrator can be detained or receive a summons to court.
Investigation and Evidence Gathering
After locating the hit and run driver, law enforcement will conduct additional investigations to obtain more evidence. This could involve gathering any more pertinent evidence, speaking with witnesses, watching security footage, or taking pictures of the involved automobiles.
Charges and the Legal Process
The hit and run offender will face the proper criminal charges, such as careless driving, fleeing the scene of the accident, or other connected offenses. The legal process will then continue, giving the offender a chance to make their defense in court or through negotiations.
Victim Notification and Involvement
The victim of a hit and run incident will normally be informed by the police on the status of the case. This can entail updating the victim on the legal processes, letting them know that the culprit has been apprehended, or asking for their participation during the prosecution stage.
Court
The hit and run perpetrator will have their day in court if the matter proceeds to trial. Presenting evidence, witness testimony and arguments from the prosecution and defense are all components of the judicial process. In the end, the court will decide whether the perpetrator is guilty or innocent and apply any necessary punishments.
Restitution and Compensation
In hit and run incidents, the victim's damages may be covered by restitution as well as financial compensation. This can cover things like medical costs, property damage, lost pay, and suffering and anguish. The criminal may be required to make restitution as part of their punishment, or reparation may be sought through a separate civil lawsuit.
What Should I Do If I Didn't Realize I'd Hit Someone's Car Until Later?
Sometimes you don't even realize you were at fault for an accident until much later, like once you're home and can see the damage done to your vehicle. If you've hit someone unintentionally but discovered it much later, it's best to retain the legal services of an attorney before speaking with your insurance company or the police.
Why? You don't want to admit that you were at fault for the collision and then left the scene if you call your insurance company to get it fixed. However, you cannot deny responsibility or refuse to provide an explanation if you call attempting to use your policy for damages.
The solution is to ask a lawyer to contact your insurance provider or the police on your behalf. Whatever you admit to either of them can be used against you and may result in you being criminally charged. An attorney can protect your rights while not admitting fault in order to deliver the best possible options that uphold your interests.
What are the Chances of the Police Finding the Hit and Run Driver?
Hit and runs are a common occurrence that police frequently investigate, regardless of severity. The likelihood of the authorities finding the hit and run driver who damaged your car can depend on several factors, such as the amount and quality of information available, how quickly the accident was reported, and the resources of your police department's jurisdiction.
Will Hiring an Attorney Help Search Efforts to Find a Hit and run Driver?
Hiring a personal injury attorney will not ensure that the hit and run driver is found right away, but their skill, resources, and advocacy can greatly impact the investigative process. If you retain a tenacious and well-connected law firm, their continued collaboration with law enforcement to track down the hit and run offender will improve the likelihood of you obtaining compensatory damages for your losses.
Connecting with a reputable hit and run accident lawyer can greatly impact the outcome of your case. Most personal injury law firms operate on a contingency fee basis, so if you decide to hire them, you won't be charged for services unless they are successful with your case. Hiring a hit and run lawyer is of no risk to you and affordable for anyone seeking legal representation.