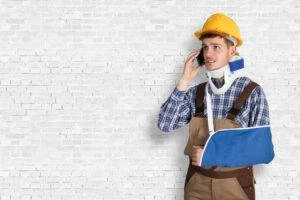 Cranes can pose a significant safety risk when used incorrectly or poorly maintained. If you or a loved one has been injured in a crane accident at a construction site, harbor, or warehouse, you could face considerable medical expenses and a lengthy recovery period.
To get the compensation you need to cover your accident-related costs and replace the income you lose while taking time off from work, you'll need an experienced attorney. A Clifton crane accident lawyer from Morelli Law can help you seek the damages you need to get your life back on track.
Since 1998, our firm has represented injured individuals and recovered millions in case results for construction accident victims. We have the experience and resources you need to file a successful claim.
How a Clifton Crane Accident Attorney Can Help You Obtain Damages
Dealing with the aftermath of a traumatic crane accident can be extremely challenging. Fortunately, a lawyer can guide you through the claims process and protect your right to fair compensation. They'll start by investigating the incident and determining who should be held liable for your injuries and bills.
Once they've identified the at-fault party, they'll pursue an insurance claim or personal injury lawsuit against them. During the legal process, your attorney will keep you updated on their progress and make themselves available to answer any questions you have about your case.
Determining the Cause of the Accident
One of the first things your lawyer can do is investigate the incident and collect evidence to support your case. After all, a claim without proof will not likely yield the compensation you need to treat your injuries.
During the investigation, your lawyer will also determine who and what caused the accident. Finding out who's to blame is critical to the success of your case, as your attorney will have to pursue compensation from the at-fault party. Your lawyer will use the evidence they find to determine if the incident was caused by one of the following factors:
Poor Crane Maintenance
Poorly maintained cranes can cause malfunctions that may result in life-threatening accidents. If your incident was caused by poor or a lack of crane maintenance, your attorney can file a claim against the party responsible for keeping the crane in good working order.
Manufacturing issues and defective designs can also cause crane malfunctions. If your lawyer finds that your accident resulted from an error on the manufacturer's part, they'll hold the company that produces the crane liable for your losses.
Overloaded Crane
Overloaded cranes can collapse and leave nearby workers with serious injuries. According to OSHA, employers are responsible for making sure cranes aren't loaded beyond their capacity.
If you were injured in a crane collapse caused by overloading, a crane accident attorney in Clifton, NJ, may pursue damages from your employer or the party responsible for loading the crane.
Operator Error
When crane operators make mistakes or disregard OSHA's crane safety measures, severe accidents, and injuries can happen. If a negligent crane operator caused the incident you were injured in, your attorney might take action against them or their employer for failing to train or vet their workers properly.
Once a crane accident lawyer in Clifton, NJ, has analyzed all the evidence from your case, they'll likely know who should be held responsible for the losses you've incurred. Whether a worker, employer, manufacturer, or a thor party is at fault, your attorney can work hard to ensure they're held liable for the damage they've caused.
Fighting for the Compensation You Deserve
There are one of two ways that our crane accident lawyers can win the compensation you need to pay your bills and support your recovery. Depending on the details of your case, your attorney may pursue damages through one of the following processes:
Filing an Insurance Claim
Your attorney will probably start by pursuing an insurance claim. A claim can yield the damages you need to rebuild your life after a crane accident, but it can be difficult to get insurers to agree to a fair settlement offer.
Since insurance companies are often more concerned with protecting their own interests than providing the financial support that honest claimants deserve, your attorney will likely have to negotiate with the provider.
At Morelli Law, our team has negotiated impressive insurance settlements for over two decades. Our attorneys have the communication skills necessary to persuade insurers to cooperate. That said, if the insurance carrier refuses to work with us, we can still pursue remedies via a lawsuit.
Submitting a Personal Injury Lawsuit
If insurance negotiations don't go as planned, a Clifton crane accident attorney can file a personal injury lawsuit against the at-fault party. They'll use the evidence they gathered during the investigation and witness testimony to convince the jury to give a fair verdict.
If your case is successful, you'll receive the financial compensation you need to cover treatment costs, replace lost wages, and make up for the other losses and setbacks you've experienced due to the incident.
Damages You Could Receive From a Winning Claim or Lawsuit
A serious injury can touch every aspect of your life, leaving you unsure about your future. Luckily, a cran accident lawyer from Clifton can seek compensation for nearly every negative impact the incident has had on your finances, employment, and personal life.
Depending on the inconveniences, challenges, and monetary losses you've been burdened with, you could receive any of the following damages with the help of an experienced attorney:
Current treatment costs
Ongoing and future medical expenses
Property damage
Lost wages
Decreased earning ability
Pain and suffering
Emotional distress
Diminished quality of life
Don't Wait to Contact an Experienced Crane Accident Lawyer
Waiting too long to hire an attorney could prevent you from filing your suit within New Jersey's statute of limitations. Revised Statute § 2A:14-2 gives you two years from the date of your accident to file a personal injury lawsuit. Waiting any longer could stop you from meeting the filing deadline and bar you from receiving fair compensation.
If your property was damaged in a crane collapse or a similar incident, Revised Statute § 2A:14-1 states that you have six years from the day of the incident to file a property damage suit. Whether you're seeking damages for an injury or damaged property, getting an early start on your case is smart.
Schedule a Free Consultation With Morelli Law Today
You'll want to hire a Clifton crane accident lawyer ASAP to make sure you meet New Jersey's filing requirements. An attorney from Morelli Law can help you file a lawsuit that is compliant with state law and based on solid evidence and sound legal theory.
To find out more about the damages you could receive with the help of a skilled lawyer, contact our firm today. We'll schedule a free consultation to discuss your accident and your right to compensation. We look forward to hearing from you soon.