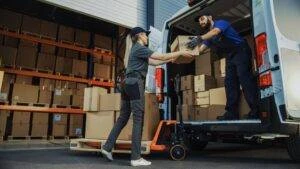 Amazon is one of the largest shippers in the country. Huge 18-wheelers and small vans with Amazon branding crisscross Chicago streets making deliveries. With so many vehicles on the road, crashes will inevitably happen. Given the weight of these trucks and their cargo, it can be catastrophic.
Don't pay for an accident with an Amazon truck that wasn't your fault. Contact Morelli Law and speak with our Chicago personal injury lawyers. With compensation, you can avoid the financial challenges that come after an accident. Morelli Law's Chicago Amazon truck accident lawyers have helped many victims recover compensation for their losses.
Don't Wait Too Long to File Your Claim
If you plan to file an insurance claim or a lawsuit against Amazon, you need to act quickly. Under Illinois law, you have two years to file a lawsuit for personal injury and five years for damage to property. If you don't file your claim before then, the court will deny your day in court because of the statute of limitations.
However, there are exceptions to this deadline that could extend or shorten the time you have to file. Therefore, contact Morelli Law as soon as possible after your accident. That's the best way to make sure you'll meet this deadline.
Starting early also gives our Chicago Amazon truck lawyers time to investigate what happened to you and how much your damages are worth. Most truck accident cases settle out of court, but if you wait too long, then you'll be forced to go to court even if it's not in your best interests.
Who Is at Fault for Your Accident?
Proving fault after an accident can be difficult. Amazon's insurers and lawyers will try to blame you so they won't have to pay for your injuries. It's up to your lawyer to prove that's not the case.
After you hire us, we'll investigate what happened and work to get evidence that proves the Amazon driver is the at-fault party. Don't accept the investigation by the insurance company as the final truth. It won't be in your favor.
Illinois allows victims who share responsibility in an accident to sue as long as they are under 50% at fault. However, your percentage of fault will reduce how much you will receive. So even if they admit they were mostly responsible, you will still lose money without the help of a lawyer.
Be Careful Talking With Insurance Companies
Insurance commercials tout how helpful they are to their customers. Unfortunately, it's just marketing. They're more interested in their profits than the people they serve. Insurance adjusters use many tactics to reduce or deny claims.
If you don't know better, you may trust what the adjuster says about how much your case is worth and take a lower settlement. They may also get you to say things that will lower your final compensation. Never speak with an insurance adjuster without consulting with a lawyer first.
Once you have a Chicago Amazon truck accident lawyer on your side, we can communicate with them on your behalf. The only time you should talk with an insurer is when reporting your accident to your own insurer, which is a requirement for most policies.
What Damages Can I Claim?
You may be owed a lot of compensatory damages after your Amazon truck accident. We divide these damages into economic and non-economic damages. When you file your claim, your lawyer will add up the value of these and present them as part of the negotiations.
Any financial losses are economic damages, including future projected losses sometimes. It also covers income you weren't able to earn while you were recovering from your injuries.
Non-economic damages are losses you've suffered that aren't financial but still irreversible. They include things like pain and suffering, loss of consortium, and more. The value of these damages is often much more than the cost of your financial losses.
In rare cases, you may also qualify for punitive damages. These only apply in cases of gross negligence or deliberate harm against you. To get these, you must go to court, and a judge must decide that you should receive them.
Will I Need to Go to Trial Against Amazon?
Only a small percentage of personal injury cases go all the way to trial, maybe around 5%. Most cases settle out of court or stop before it reaches trial, so the odds are low that you'll need to go to court.
Lawsuits are expensive, long, and expose companies to reputational harm. Even if they win, it still affects the brand. Most companies would prefer to settle. Settling also gets you money faster than going through the trial process.
However, there are cases where a settlement will not bring enough money to cover your damages, and trial is the only option. Morelli Law has spearheaded some of the largest personal injury cases in the country. Few firms are as experienced as we are in the courtroom.
Choose Morelli Law's Chicago Amazon Truck Accident Lawyers to Represent You
Hire Morelli Law's Amazon truck accident lawyers in Chicago as your advocate. Get a free consultation by calling the number on your screen or sending us an email through our contact form. All consultations are without obligation. You do not have to use our services after a consultation.
We will explain your legal options and your chances of success, then discuss how we can help you get the most out of your accident settlement. Morelli Law charges no fees unless you win compensation with our help. Don't let Amazon get away with injuring you. Call now and get your free consultation.