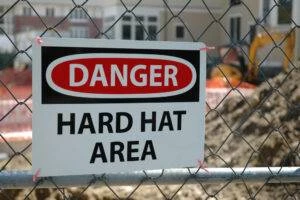 When life-altering injuries or loss of life occur unexpectedly in a crane accident, it sparks many questions about how safety protocols failed. At times like these, having advocates in your corner makes all the difference.
The Edwardsville construction accident attorneys at Morelli Law understand the devastation crane accidents cause—both physically and emotionally. Our role is to provide caring counsel and pursue answers on behalf of those seeking justice.
A free consultation allows us to listen without judgment, explain the legal process, and determine the best path forward. You deserve full support as you seek compensation and justice. Learn more about how our crane accident lawyers in Edwardsville can help.
Understanding Construction Site Safety Protocols
For families seeking answers after a tragic incident, it's important to scrutinize protocols in place to prevent such accidents. Cranes present unique risks that require multi-layered protections.
Equipment Inspections
Cranes are complex machinery handling heavy loads, so thorough inspections and maintenance records should exist. A lawyer can obtain these to check for prior issues.
Operator Certification
Only certified personnel should operate cranes. Certificates and training histories help determine if proper procedures were followed.
Weight Limits
Exceeding rated capacities can lead to structural failures. Lawyers acquire load charts to verify nothing was lifted beyond specifications.
Warning Systems
Alarms that trigger if limits are surpassed are critical safeguards. Lawyers experienced in crane accident claims will examine if these worked properly or were bypassed.
Ground Conditions
Soil stability affects crane stability and influences setup locations. Site plans show if conditions were deemed suitable in hindsight.
Establishing Responsible Parties
When looking into a potential cause of an accident, our team takes into account not only direct causes like negligence but also the more subtle aspects of an operator's workplace or a construction site that may have contributed to risky practices or lowered safety standards over time.
It is essential to identify all parties at fault to receive the most compensation possible. Determining liability requires meticulously investigating all companies involved in a construction project.
When seeking compensation for negligent conduct, it is essential to have a thorough grasp of the roles and duties of all companies and agencies involved. Your construction accident attorney will perform a thorough investigation.
.The following could be potentially liable for a crane accident:
Crane Operators
Every day, crane operators are entrusted with a great deal of responsibility for the safe functioning of their machines. Our crane accident lawyers in Edwardsville look into the background of the operator, including their education, qualification, employment history, and the company's level of supervision.
The extent to which an operator was negligent or was under pressure from outside sources is a key factor in our evaluation.
Construction Company
Construction companies have a legal responsibility to manage all areas of workplace safety as the project's leaders. We investigate organizational factors like policy, culture, project planning, and individual decisions that may have led to dangerous situations.
Even if a subcontractor contributed to the problem, responsibility could still be assigned to the main contractor if safety rules were violated, if there was pressure to make shortcuts, or if concerns were ignored.
An owner's liability exposure increases when they have possession or control of the property in question.
Equipment Owners
Owners of heavy machinery, like cranes, are charged with thoroughly maintaining and inspecting equipment according to best practices. Our Edwardsville crane collapse lawyers obtain all service records to assess compliance with maintenance and repair protocols.
State and local governments are tasked with regularly inspecting large construction projects to ensure regulations are followed, and issues are promptly addressed.
We gather all governmental inspection reports and communications to identify if any safety deficiencies or violations were previously recognized but not adequately remedied.
Pursuing Maximum Compensation
In the aftermath of tragic accidents, victims and families deserve full recompense for all losses incurred. Our attorneys are dedicated to maximizing the compensation recovered on behalf of our clients.
This encompasses not only direct medical bills and lost wages from time away from work during recovery but also non-economic damages. The loss of loved ones, ongoing physical and emotional pain and suffering, and lifetime effects like reduced future earning potential due to life-altering injuries are all areas we address to recover every penny clients are rightfully entitled to under the law.
We will pursue all available legal remedies to ensure negligence that destroyed lives results in true accountability.
Contact an Edwardsville Construction Accident Law Firm to Learn How We Can Help
If you or a loved one has been injured on the job or near a construction site, you need an ally in your corner. The attorneys at Morelli Law have decades of experience advocating for accident victims in personal injury and wrongful death cases.
We understand that a crane accident can turn your life upside down through no fault of your own. Our team is here to ensure your rights are protected, and questions are answered. A free consultation provides an opportunity to discuss your circumstances and explore the options available.
You have enough to worry about – allow us to investigate the safety issues and seek the answers you deserve. Healing starts by taking that first step. Contact us today.