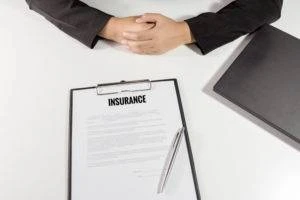 There is a simple answer to this question: no, you should not take the first offer you get from a truck accident claim. This is true even if you're making a claim against your own personal injury protection (PIP) coverage. There are several good reasons you should avoid taking the first offer.
First and foremost, it's not in the insurance company's best interests to give you the full value. Even PIP coverage requires a lot of documentation to prove your injuries fall under the policy, to say nothing of what you have to do to get the truck insurance company to pay you.
Don't Be Fooled By the Insurance Company
When you report to your insurance company after a car accident that wasn't your fault, they may be sympathetic. Don't be fooled, though. Even though they're on your side, technically, you may not get to your policy limit unless you prove your injuries.
As soon as you get an offer from them, take it to a truck accident attorney to see if it truly covers all your needs. It might, or it might not. In a truck accident situation where severe injuries are common, it probably won't be enough unless you bought enough extra coverage.
If your injuries meet the threshold to file a lawsuit against the truck driver and their employer in your state, that's when the negotiations really become a battle. You must have an attorney on your side at this point.
Get a Skilled Negotiator on Your Side to Fight Insurance Adjusters
Insurance adjusters can see thousands of cases and have the experience of their industry on their side to help them make offers. You are unlikely to have anywhere near that level of experience and access. Any offer they give you will probably put you at a disadvantage.
If you get approached by the other insurance company with an offer from your truck accident claim, be wary. It's likely they want to get you to accept a lowball offer early because they know your case is worth much more. They may even try to get you to sign documents that will settle the matter without you knowing it.
If you get an offer, thank the adjuster and tell them you will run it by your lawyer. If you haven't hired one yet, call our offices immediately. Our firm is one of the top personal injury firms in the country. Insurers know who we are and know we have just as much experience and negotiation skill as they do.
How Can a Demand Letter Help My Case?
If you and your lawyer decide that the offer you've received isn't enough, or if you want to make the first move, you can create a demand letter. This is how counter-offers are made, and they're an important part of your case.
The demand letter will give the evidence on how much they should pay you for your injuries and why. It will say why your lawyer believes the accident was the other party's fault, documentation of all the losses, and the amount of money you need to be made whole.
The insurance company may agree, come back with a new offer, or ignore it. If they ignore it, then it is time to consider a full lawsuit. For the other two options, it's up to you whether you want to accept the final terms. Your lawyer will give you advice.
How to Help Your Lawyer
In order to make the best offer or counter-offer after a truck accident claim, there are several things you can do to help your lawyer when they're conducting your truck accident investigation:
Turn over all the evidence your lawyer asks for
Get your injuries examined by a doctor and follow all their orders
Keep a record of your injuries and mental state as you get used to life after your accident
Do not discuss your case on social media and be careful what you post. Assume the other side can see your messages
It may take time to get all the evidence your lawyer needs to write a strong demand letter. Patience is key, though we understand that can be easier said than done. Resist the urge to take the lower payment if your lawyer recommends holding out for a larger one.
Let Us Write Your Counteroffer
Under no circumstances should you reach out to the trucker's insurance company on your own. They are not on your side, and they know all the laws and loopholes – but so do we. The Morelli Law Firm helps truck accident victims in New York, New Jersey, and Pennsylvania.
Start working with us by scheduling a free, no-obligation case evaluation. If you've received an offer, bring it with you along with any evidence you have. Sign nothing from an insurance company until you've run it by us or another personal injury lawyer. Your truck accident claim could be at risk.