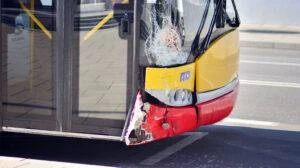 When it comes to bus accident lawsuits, each case is unique and therefore the duration of a bus accident lawsuit varies from several months to a few years. A New York bus accident lawyer can help victims of a bus accident to determine the specific factors that might affect the length of their case.
Experiencing a bus accident is devastating, so if it's happened to you, a lawsuit may be necessary to get your life back on track. The emotional and physical toll is immense, and the path to recovery can seem long and uncertain.
At Morelli Law, we stand ready to assist you. We aim to put your life back on track and ensure you are duly compensated for your suffering. This article will guide you through what to expect from a bus accident lawsuit and how long it might take.
Understanding the Timeline: Duration of a Typical Bus Accident Lawsuit
Bus accidents occur for various reasons. They range from driver negligence to vehicle malfunction to hazardous road conditions. These incidents often result in severe injuries or even fatalities.
When it comes to bus accident lawsuits, one of the most common questions is, "How long will the process take?" The answer, however, is not straightforward, as various factors influence the timeline.
Typically, a bus accident lawsuit could take anywhere from several months to a few years to resolve. The duration depends largely on the complexity of the case, the clarity of the facts, and the willingness of the parties to settle.
Factors That Affect Length
Some cases may resolve quickly if the facts are clear and the liability is undisputed. In such situations, the parties might be more inclined to settle, shortening the duration of the lawsuit. However, if the case is complex, with contested facts or multiple liable parties, the process could extend significantly.
The legal process involves various stages, from investigation and filing the lawsuit to discovery, negotiation, and potential trial. Each stage requires careful and precise handling to build a strong case.
While we strive to expedite the process, we never compromise on the quality of our representation. Trust in our ability to navigate the complexities of your bus accident lawsuit, guiding you through each step while aiming for a swift and favorable resolution.
The Role of a Lawyer in Your Bus Accident Case
From the moment we take on your case, we hit the ground running. Our first step is a thorough investigation to gather all necessary evidence. This includes:
Gathering evidence

Talking to witnesses

Consulting professionals
Next, we proceed to negotiate with the involved parties. Our aim is always to secure a fair settlement outside the courtroom. If necessary, we are prepared to take your case to trial.
Rest assured, our firm is committed to your case from start to finish. We handle the legalities so you can focus on recovery.
All bus accident cases are different so the lawsuits will be, too. But with a lawyer by your side, you are in good hands. We work swiftly and efficiently, ensuring the best possible outcome for you and your loved ones.
Compensation in Bus Accident Lawsuits
Compensation after a bus accident comes in several forms. Victims need to know their rights and what they can claim. You may be able to get compensated for
Medical Expenses:

Medical bills pile up quickly, and the financial strain can be overwhelming.

Lost Wages:

Time away from work means money out of your pocket. We help ensure you are compensated for this loss.

Pain and Suffering:

Pain and suffering are also crucial components of your compensation. This is harder to quantify, but it's an essential part of your recovery process.
Liability in a Bus Accident Case
Can you sue the bus driver? The answer is yes, in certain circumstances. When a bus accident occurs due to the driver's negligence, you may have grounds to file a lawsuit. It's a complex process, and knowing your rights is crucial.
You might choose to sue the bus driver directly or potentially their employer, depending on the case details. Each situation is unique, and the approach varies accordingly.
Liability plays a significant role in bus accident lawsuits. It's about pinpointing who is at fault for the accident. The liability could fall on various parties, including the bus driver, their employer, the bus manufacturer, or even the maintenance team. Identifying all liable parties is a crucial step toward securing your compensation.
Driver liability takes various forms. Examples include driving under the influence, speeding, or ignoring traffic signals. These are clear signs of negligence, and they strengthen your case.
Navigating Deadlines for Bus Accident Lawsuits
Navigating the legal landscape following a bus accident requires a deep grasp of the relevant deadlines. Your right to sue hinges on adhering to these strict timelines. We're here to guide you through every step, ensuring no critical deadline is missed.
The statute of limitations will vary by state. For example, personal injury lawsuits in New York, including those stemming from bus accidents, generally need to be filed within a three-year window. This is mandated by the New York Civil Practice Law & Rules (CVP) §214. It's a broad rule, but it's vital to know it to preserve your legal rights.
However, this broad window narrows drastically in cases involving school buses operated by governmental entities, such as cities, counties, or state agencies. The New York General Municipal (GMU) §50-E requires a notice of claim to be filed within a mere 90 days following the incident. This abbreviated timeline makes swift legal consultation even more crucial.
Contact a Bus Accident Attorney Today
Bus accidents turn lives upside down. The road to recovery is long and filled with challenges.
Morelli Law is here to help. We understand the pain and uncertainty you are going through. Our team is committed to helping you secure the compensation you deserve and putting your life back on track.
Contact us today for a free consultation.