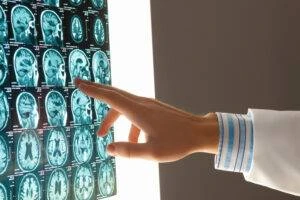 Facing the aftermath of a loved one suffering a fatal brain injury is an overwhelming experience. The emotional turmoil and uncertainty about the future can leave families in a state of despair. In these critical moments, securing help from a New York Brain Damage Lawyer becomes crucial.
At Morelli Law, we are committed to standing by your side through this challenging time. Our goal is to help you understand your legal options and guide you toward securing the compensation you deserve.
Understanding Fatal Brain Injuries
Fatal brain injuries result from severe trauma to the head. Such incidents can occur due to car accidents, falls, or acts of violence. These injuries are complex, and their impact on the victim's family is profound.
Here's what you need to know about fatal brain injuries:
Types of Fatal Brain Injuries

: Different types of brain injuries can result in fatal outcomes. These include traumatic brain injuries, contusions, and birth injuries.

Common Causes

: Fatal brain injuries often result from car or

truck accidents

, medical malpractice, slips and falls, sports injuries, and acts of violence.

Impact on Families

: The sudden loss of a loved one leaves families grappling with grief, and the complexity of legal proceedings can add to the strain.
Legal Options After a Fatal Brain Injury
Navigating the legal landscape after a fatal brain injury is challenging. Families often find themselves lost, unsure of where to turn. That's why you need to turn to an experienced law firm right away. Our team is well-versed in the complexities of fatal brain injury cases and is ready to advocate on your behalf.
If negligence or wrongful acts led to the fatal brain injury, a wrongful death claim might be the right course of action. We guide families through this process, ensuring their rights are protected.
The Role of Morelli Law in Your Case
Opting for our law firm in your fatal brain injury case means engaging with a team dedicated to your cause. Here's an in-depth look at how we handle these sensitive and intricate situations:
Comprehensive Case Building: Our first step involves an exhaustive investigation tailored to fatal brain injury specifics.
We diligently collect medical records, accident reports, and witness statements.
Our team works to reconstruct the incident, ensuring we understand every facet of the case.
Personalized Legal Support: We provide unwavering guidance throughout the entire legal process.
Our attorneys help families navigate the complex legal landscape of fatal brain injuries.
We ensure you're making informed decisions at every turn, helping maintain your confidence in the pursuit of justice.
Dedicated Advocacy for Just Compensation: Our commitment is to advocate relentlessly for our clients.
We fight to ensure responsible parties are held accountable, aiming to secure the compensation you rightfully deserve.
Our goal is to alleviate the financial burdens that often accompany fatal brain injuries, allowing families to focus on healing.
Steps to Filing a Fatal Brain Injury Lawsuit
Navigating a fatal brain injury lawsuit involves critical steps to ensure the best possible outcome:
Consultation and Case Evaluation

: Begin your journey with a detailed consultation and case evaluation, where families discuss the incident with our attorneys to understand potential legal avenues and assess the case's viability.

Gathering and Analyzing Evidence

: Once on board, our team dives into extensive research, collecting medical records, police reports, and eyewitness accounts to build a strong foundation for the lawsuit.

Identifying Liable Parties and Calculating Damages

: We then focus on establishing liability, connecting the fatal brain injury to negligence or misconduct, while also calculating comprehensive damages, including medical expenses, lost income, and non-economic losses.

Filing the Lawsuit

: Armed with strong evidence and an understanding of damages, we proceed to file the lawsuit, ensuring all legal documents are prepared meticulously and submitted promptly.

Negotiations and Potential Settlement

: Prior to trial, there is often room for negotiations; our attorneys engage with the opposing party to advocate for a fair settlement, aiming to secure just compensation swiftly.

Trial

: If negotiations do not result in a settlement, the case advances to trial, where our attorneys passionately present your case, striving for a favorable verdict and the compensation you deserve.
Types of Compensation in Fatal Brain Injury Cases
Victims' families often wonder what types of compensation they can seek. Here's a breakdown:
Economic Damages

: These cover tangible losses.

Medical bills from before the victim passed away

Funeral and burial expenses

Lost income, including future earnings

Non-Economic Damages

: These cover intangible losses.

Pain and suffering of the victim before they passed away

Loss of companionship or consortium

Emotional distress of the family

Punitive Damages

: In some cases, if there's proof of egregious conduct.

These aim to punish the wrongdoer

They also act as a deterrent to prevent similar actions in the future
The average settlement in a brain injury case is at least $100,000 and often in the millions, so it's crucial to contact a lawyer to give yourself the best chance of maximizing your compensation.
Time Limits in Fatal Brain Injury Lawsuits
Each state across the country sets its own statute of limitations for fatal brain injuries, creating a legal timeframe within which affected parties must initiate a lawsuit. Missing this crucial deadline can result in the forfeiture of your right to pursue compensation.
For brain injury cases resulting from medical malpractice, the statute of limitations can range from as short as one year to as long as six years, depending on the state.
Similarly, for wrongful death claims, the timeframe to file a lawsuit varies widely, with some states allowing only one year while others may provide a window of up to three years or more.
Both types of cases are subject to stringent timelines, though there are rare exceptions that may apply under specific circumstances. It is imperative to understand the nuances of your state's laws to navigate these complex legal waters.
Our commitment is to expedite the filing of your case, ensuring that all legal criteria are met within the stipulated time frames and helping you navigate the complexities of the legal system with confidence.
Contact a Fatal Brain Injury Attorney Today
The loss of a loved one is devastating. The legal side of things shouldn't add to the pain. We are here to help and guide families through this tough time.
The sooner you act, the better we can help. We are ready to fight for you and your loved one. Contact Morelli Law today, and let's take the first step toward justice together.